India has its own culture, tradition, history and geographical diversity. These specialties are the striking elements of Indian tourism. Many more UNESCO world heritage sites are located all over India, but majority of them are located in northern side. Highly popular heritage sites are Delhi, Agra and Jaipur and these sites are interconnected a beautiful Delhi Agra tour packages. It include the world famous Taj Mahal, beautiful palaces, stunning forts and other historical monuments.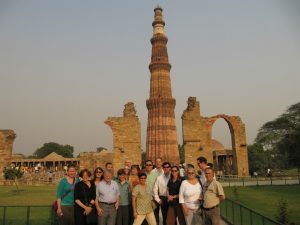 The Capital city Delhi contains a handful heritage sites. The stunning attractions include Sansar Bhavan, Rashtrapathi Bhavan, Purana Qhila, and Salimgarh fort, Chandni Chowk, Qutub Minar, Tughlaqabad, National Museum New Delhi, Lotus Temple, Humayun's Tomb and India Gate. The Sansar Bhavan is the Indian parliament, is a round shape construction designed by British architects Edwin Lutyens and Herber Baker. In early time, it's the chamber of princess after the independence it's our national asset. Rashtrapathi Bhavan is another interesting construction; it's the presidential place of India.
The Purana Quila is also called old fort is a good example for Mughal Military Architecture, and it is entirely different from other Mughal construction. It doesn't have any complex of palaces or administrative block like any other Mughal buildings it possess a unique style of construction. The Salimgarh fort was constructed by Bahadur Shah Zafar, the last Mughal ruler in India. Red sandstone is the major ingredient used for the construction of this fort, and now it is a part of the Red Fort. Chandni Chowk is highly popular and hectic market place in Delhi.
Qutub Minar is the first monument build by a Muslim ruler and it started a beginning of new style of art and architect called Indo-Islamic style. It is located in the Qutub complex in south Delhi; build by Qutub-ud-din Aibak the great ruler in the slave dynasty. The structure of Qutub Minar is a red sand stone tower and it's a sign of Muslim domination in Delhi.
Tughlaqabad one of the strongest and strapping fort in Delhi, was constructed by Ghiyas-ud-din Tughlaq the originator of Tughlaq dynasty. It is Delhi's most colossal fort in its ruined time. The National Museum in Delhi demonstrates Indian art and artifacts. It is also called National Museum of India and it is one of the largest museums in India established in 1949. The museum which holds various literatures works from pre historic era to modern world.
Delhi is not a city it's a collection of villages. There were Punjabi villages, Tamil villages, Malayali villages, Guajarati villages, Kannadiga villages and over everything like a blanket. If we went there we can see almost all kind of cultures, life styles, custom and tradition. Another attraction is rich diversity of cuisines. Parathas are the popular food and you can get various parathas from plain to swollen vegetarian or non-vegetarian stuffed parathas. And all most all kind Indian food items are available in Delhi because of the presence of various peoples in India. All such interesting factors are kept the city together and made it one and unique city in the world. Make use of any Delhi tour packages from Kerala and relish  f Delhi.
Agra is the other heritage site near to Delhi, with stunning tourist destinations. The popular sites include Taj Mahal, Agra fort and other historical monuments. Taj Mahal is one of the Seven Wonders of the World, and it's a finest example for the combination of Persian and Mughal architecture. It's an unforgettable factor of an attractive Delhi Agra tour packages. Taj Mahal is a white marble mausoleum constructed by the Mughal Emperor Shah Jahan; it's a tomb of his beloved wife Mumtaz Mahal. The structural design of Taj Mahal contains traditional Persian and earlier Mughal architecture. The good looks of Taj Mahal make the whole country proud and it is one of the top 50 tourist destination in the world. The construction is situated in a large space of 17 hectare along with mosques, guest houses and wonderful gardens. The beauty of Taj Mahal is a perfect symbol of India's rich and prosperous history. And it attracts around 8 million visitors over a year. Taj Mahal is located in the Indian city Agra and it near to the capital city Delhi. So transportation is not a problem.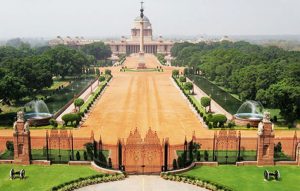 The Agra fort or Lal Qila is a finest example for the mughal architecture and style. It is one of the mostly visited tourist destination in India. The fort which contains a choice of buildings and it constructed by various empires in the Mughal dynasty. The key ingredient of the fort is red sandstone, which gives a unique style and shape to this fort. The walls of the fort are decorated with marbles and precious stones.
Madura, the birth place of Lord Krishna. The place which is near to the capital city Delhi, so people can reach there without any transportation trouble. The city is famous for Lord Krishna, so simply it's a holy land. An outstanding New Delhi holiday packages offers a great opportunity to explore this spiritual site. The city located the banks of Yamuna and it contains numerous numbers of small and big temples. The city has large numbers of ruins related to various dynasties, now most of them are archeological museums. The city attracts lots of pilgrims during the janmashtami festival, the annual celebration of the birth of the Lord Krishna. Madura was an old Buddhist centre too, it contain over 20 monasteries. But most of them are destroyed by Mughals.
Jaipur the capital city of Rajasthan which attract domestic and foreign travelers very well. Jaipur is the capital of Rajput royal kings. They build various palaces, forts and lakes like Hawah Mahal, Jantar Mantar, Amer fort, jal Mahal, city palaces, Nahargarh fort, Jaigarh fort, Albert hall museum, Rambagh palace and Jaipur zoo.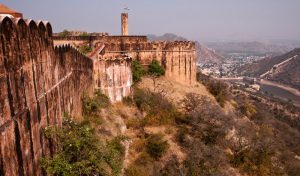 The Hawah mahal is also called the 'palace of winds'. It is one of the finest examples for 'specimen of fanciful architecture' and it site on the edge of the city palaces. Jantar Mantar is a world heritage site which consist a collection of astronomical instruments build by the Rajput kings. Amer is one of the largest forts in India with extreme beauty and good looks. Its whole construction is used by red sand stone and marble, the fort is the residence of Rajput maharajas and their family. Jal Mahal is popularly known by the water palace and it located on the middle of the man Sagar Lake. City palace is a complex of palace which includes Chandra mahal and Mubarak mahal. Have an interesting Delhi tour packages from chennai and enjoy the vibrant color of India.