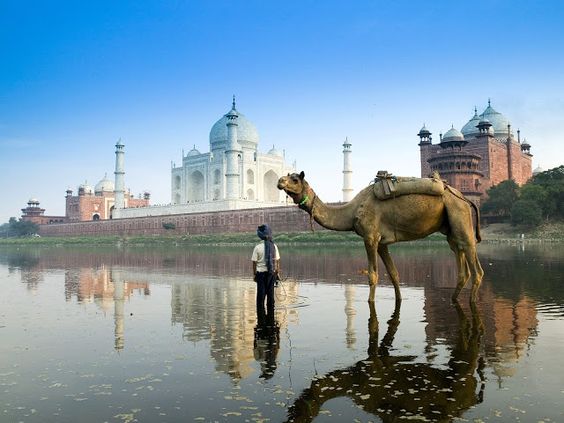 Delhi is one of the largest metropolitan cities and India's capital territory with an area of 1484 sq. kilometers and a population of over 25 million making it the second most populated city after Mumbai. Delhi's rich heritage and culture are associated with its history that dates back nearly 400-500 years as India's capital. The Archaeological survey of India has recognized 1200 heritage buildings in Delhi and 175 monuments as national heritage sites. Three world heritage sites Red fort, Qutub Minar and Humayun's tomb are located in Delhi. Delhi tour packages will be a great opportunity to enjoy the beauty and rich heritage that Delhi has to offer. There's an overwhelming amount of history, culture, food, religion and anything under the sun here. Delhi is huge and traveling to and fro along the city is one heavy task, but thanks to the Delhi Metro, travel is much easier. All the tourist locations are in and around these metro stations and hence travelling by metro is one of the fastest and safest ways to explore the place. There is also the HOHO (Hop off and Hop on) tourist bus where you can pay a set fee for a day or two and travel by bus from each attraction point to the next.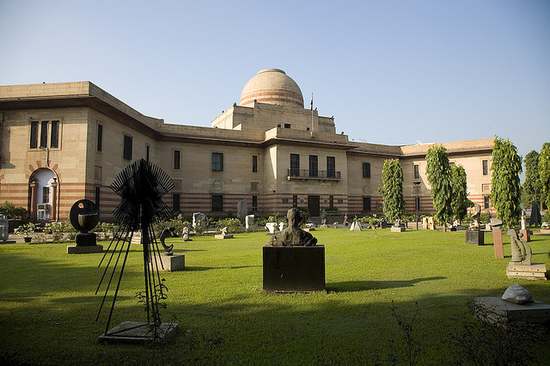 Delhi has religious monuments of all the major religions spread across India. Among them, the Lotus Temple is one remarkable landmark. It is made of white marble in a lotus shape with 27 petals. Lotus temple is dedicated to the Bahai faith. The entry is free and open from Tuesdays to Sundays. People of all religions can pray here in utmost silence. To reach the Lotus Temple, take a metro ride to Kalkaji Metro station and from there, it is a 10-minutes walk. Delhi tour packages from Chennai will include all the closest metro stations to your tour itinerary so that it may be easy for you to travel around. Another 15-minutes' walk from the lotus temple will take you to one of the largest temples, ISKCON Hare Krishna temple. Juma Masjid which is the largest mosque is located nearby Chandini Chowk was built in the 17th century with multiple entrances to the main worship deck. The mosque has two towering minarets and many smaller domes. The mosque has a seating capacity of 25000 on the upper floor. The nearest metro station is Chawri Chowk, exit gate no 3 and from there a 15-minutes walk to the mosque. It's open from 8 am to 30 min before sunset.
Akshardam temple is another Hindu temple, where the elaborate architecture and sculptures in the temple with intricate details and utmost perfection is not to be missed. The term means The Divine Abode of God, Akshardam is a Hindu house of worship, which is dedicated to spiritual learning, devotion and harmony. Timeless Hindu traditions, spiritual messages and designs are seen in its architecture. The metro station is Akshardam station and taking a rickshaw from the metro to the temple complex would be easier. It's open from Tuesdays to Sundays from 9.30am to 6.30pm. Delhi tour packages from Bangalore are planned according to the places you are interested in visiting.  The itinerary will include all the major tourist destinations that you can cover in a day or two. And the remaining days you can select places of your choice. The Gurudwara Bangla Sahib is the friendliest, inviting and most comfortable temple you would ever visit. There is a huge pool of water outside and a dining facility within the complex. Inside the temple you can sit and peacefully listen to Sikh Bhajans. Metro station around is Patel Chowk and from there a 15 min walk along Ashok road would suffice.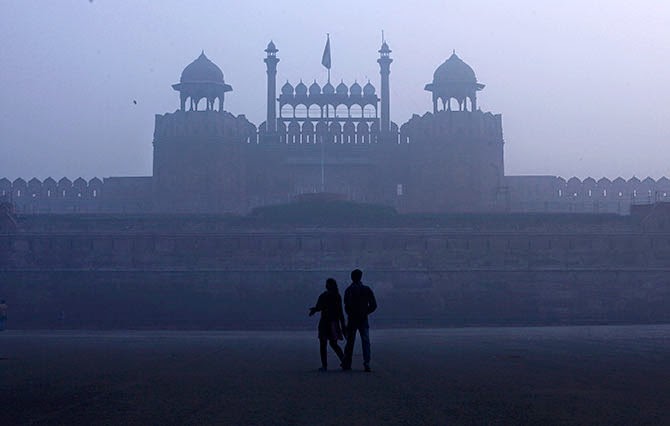 Want to take up some fresh air then a walk through Lodi Gardens is definitely recommended. This is a public park with many scattered ancient Mughal tombs. The nearest metro station is Khan Market station and from there auto rickshaws drive to this place. Delhi tour packages from Mumbai will include staying closer to the city's shopping centers and tourist attraction points so that it will be easier for you to traverse around the city. Now for some historical monuments comes Rashtrapati Bhavan, formerly known as Viceroy's house which is the official home to the President of India and located at the western end of Rajpath in New Delhi. Completed in the year 1929, it was designed by Sir Edwin Lutyens and Herbert Baker and it took 17 years to complete. Located on 330 acres of campus, 15 acres of the famous Mughal Gardens with beautiful roses and bougainvillea's are a must visit when coming to Delhi. The estate also comprises a Museum complex. The nearest metro station is Chandini Chowk, from there you can either opt for an auto rickshaw or a cycle rickshaw. Red Fort also known as the Lal Quila stands on the banks of river Yamuna and attracts a thousand tourists. Every year on Independence Day the Prime minister hoists the Tricolor Flag. A light and sound show depicts stories of the past are the main highlights of this monument. A museum depicting martyred youth of the 20th century and an archaeological museum and Indian war-memorial is also there within the campus. Delhi tour packages from Hyderabad would include these historically important monuments. India Gate also known as the All India War Memorial was built in memory of 82000 Indian soldiers who died during the First World War in various parts around the world. The beauty of this gate is when it is completely light up in the evening revealing its architectural wonder. Delhi tourism is greatly supported by the government and offers a lot for tourists. They city has many places to visit and a minimum 7-day stay would be required to enjoy the beauty of this great city.
Delhi also has many shopping centers like Chandini Chowk and Chawri Bazar. Both these locations have their own metro stations so it should be easy reaching there. Delhi holiday packages will help you to splurge in all these shopping centers and you will be able to take a part of Delhi when you go back home. Dilli Haat is a handicraft village with high quality handcrafted stuff in a clean environment. This place is also a nice place to sample Indian food from the entire nation. With exotic and lip-smacking dishes that are offered here, this is one place which you should never miss. Delhi tour packages from Kerala can be availed by either train or flight and you could enjoy the beautiful sights that Delhi has to offer.