Muziris Heritage tourism started in Kerala from 2006. After realizing the potential of the project, the government took this opportunity to emphasize a bigger area with Paravoor and Kodungallur taluks.  This area has many monuments that are protected or need to be protected which have much historical importance in Indian history and anthology department. Muziris heritage tourism covers one municipality each in Ernakulam Dist. and in Thrissur Dist. namely Paravoor and Kodungallur respectively. In Paravoor, it covers four panchayats like Chendamangalam, Chittatukara, Pallipuram and Vadakkekara. In Kodugallur, it includes Azhikode and Methala Panchayath. You can see a huge number of tourists and pilgrims coming to temples and churches, but very rare to these protected monuments. Cherai beach is probably the most visited spot in Paravoor area. Muziris heritage tour is the best tourist spots for the family. It is hardly 25 to 30 Km from Ernakulam city to these spots. It is better to take a Best Kerala taxi from Ernakulam to enjoy these places. Drivers in Kerala can manage many languages and communication won't be a problem for tourists.
Paravoor Jewish Synagogue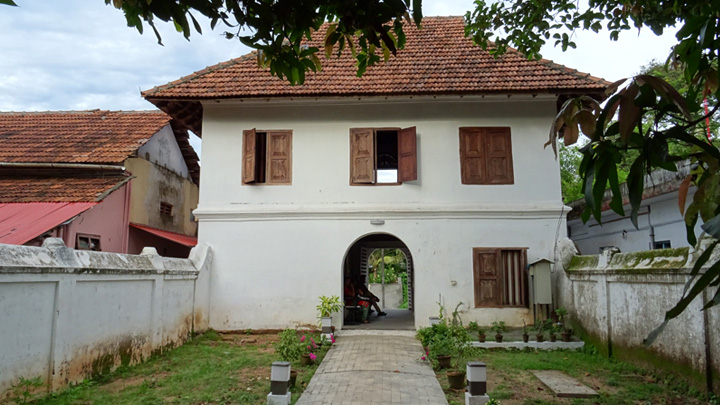 This synagogue is located in Paravoor region. It is a two-storied building, with separated open space for Synagogue. The entrance or the Padi Pura has 2 rooms on either side. This was a storage room and Hebrew classes were held on the first floor. The synagogue is very beautiful, and has a pillared way to that leads from two rooms which lead to the main prayer area. Two rooms are there, one in a rectangle which was used for meetings and other matters. The other one is prayer room with Bima and Ark. Ceiling and the brackets which support the balcony are decorated with gilded carved wooden rosettes. Behind the balcony is the women's portico. Bima and Ark were taken back to Israel in 1992. But for tourist, they have reconstructed other one and kept.
Paliam Dutch Palace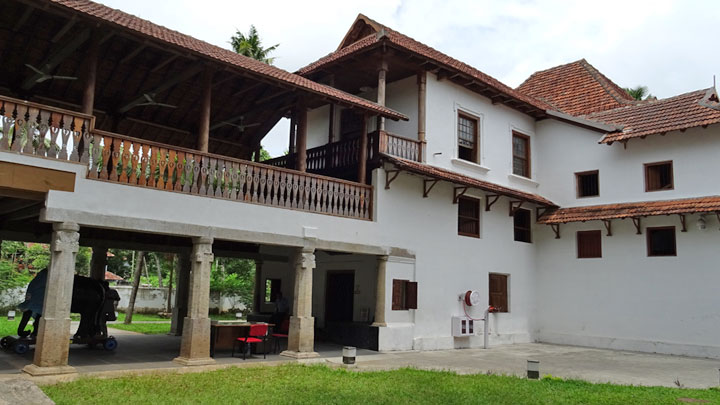 Paliam palace was the home of Paliathachans who were the prime ministers of Maharaja State of Kochi. You can see the palace at Chendamangalam. In the 16th century, the Maharaja of Kochi had security threats from the Portuguese. So Paliathachans took the Maharaja and accommodated him at the Paliam Palace. The Raja stayed near to the 'Kalari'. So later it became Paliam Kovilakam meaning Paliam Palace. The Dutch renovated and presented this Palace to Paliathachan for his work towards Dutch. The two-storey building excluding the ground floor was the well-organized building of that time. It has Dutch influence in its architecutre. The building has elaborated carved wooden staircases and balustrades and thick wall with splayed openings. Air circulation pattern makes the whole palace cool all the time. Once you finish Paravoor you can come by the same Cochin taxi with affordable price to this place which is hardly 3 km from Paravoor.
Paliam Nalukettu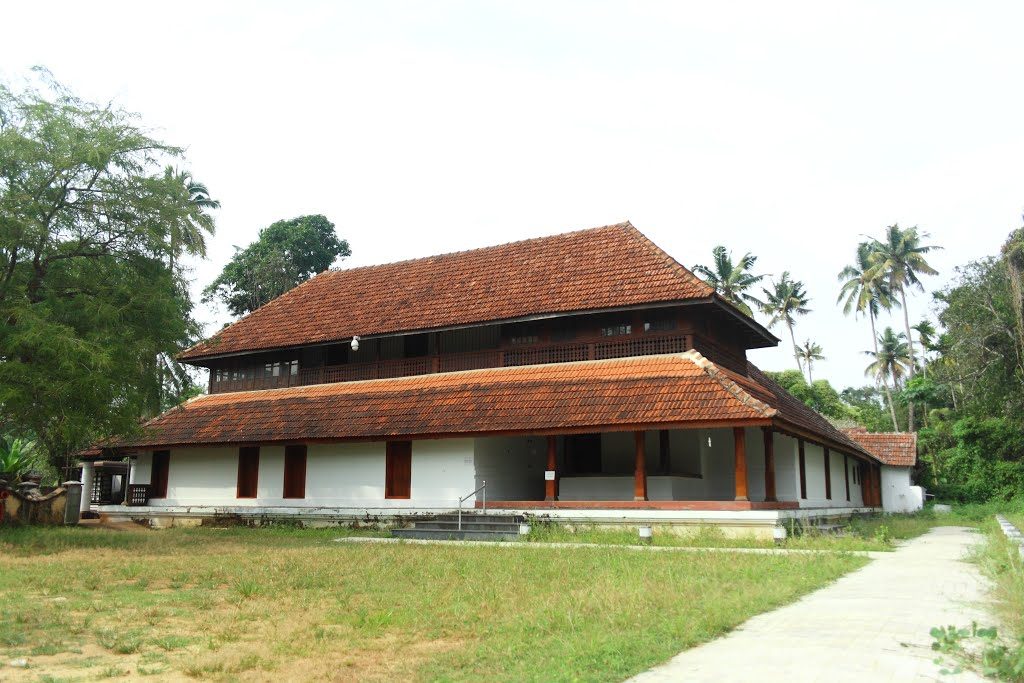 This was built by elder members of Paliam in 1786. This was meant for women and minor boys of Paliam. It has a big courtyard with rooms surrounding it and Purathalam. It has a big Kitchen and dining hall where all can sit and have food together. All members were under the shelter of Valiachan. Once the boys become major, they had separate rooms. It was actually community living. After the family partition, no one lives there. The Nalukettu is made in typical Kerala style. The building has four blocks with a quadrangle style. Rectangular courtyard in the middle called 'Nadumuttom'. Western block is divided into 3 rooms and the middle one is storage room or the 'Ara'. The north east block or 'Vadkkini' is divided into two which is Kitchen and dining hall. And the middle part of the house 'Kizhikini' and 'thekkini' are open for guests. The upper part is bedrooms for members. You should never miss this in life.
Cheraman Juma Masjid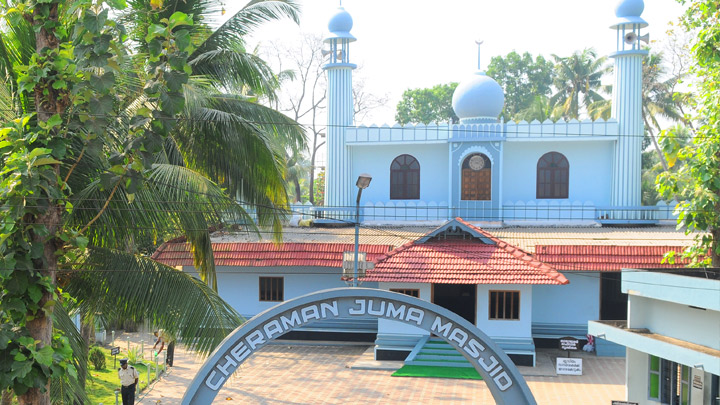 After finishing Chendamangalam you can go by the same Kerala taxi service to Kottapuram. It is just 10-minutes travel. Cheraman Juma Masjid is known to be the first Masjid in India. It was built in 629 AD by Malik Ibn Dinar. In Kunjikuttan Thampuram's opinion, it was an old Buddha Temple gifted to them, but built a Masjid. The mosque was first renovated and extended in the 11th century. It was again renovated after 300 years. Recently, in 1994, also they did some work on Masjid. There is a lamp inside the Masjid which remains always lit.  People of all religions come and put oil to this lamp as offering in this Masjid.  'Vidyarambam' ceremony also happens in this Masjid. There is no restriction for other religions in Cheraman Juma Masjid.
Kodungalloor Bhagavathi Temple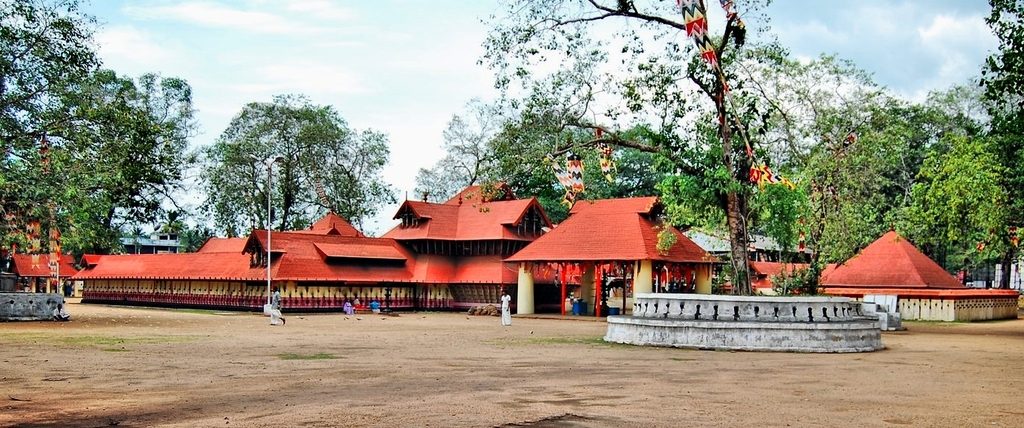 This is one of the oldest temples in Kerala. It is believed that the placement of the idol was done around 1800 years back by Cheran Chekkutuvan. This Bhagavathi temple is very popular among devotees. There is a secret door from the eastern side which opens to the shrine. It is always crowded more when Sabarimala Season starts. The famous festival of this temple is Bharani festival or Kavutheendal which is in the month of Meenam on the Bharani star. Kodugallur will be crowded and lakhs of devotees come for offerings on this day. Another important festival of this temple is Navarathri. Kodugallur Bhavathy temple is very near to Cheraman Juma masjid.
Marthoma Church
By car, it may take 20 minutes from Kodugallur to reach the Marthoma Church in Azhikode. This church is placed on the banks of Periyar River. St Thomas, one of the 7 disciples of Jesus, is enshrined for public worship here. This is opened as per the request of pilgrims for worship. The name Azhikode came from Azhimukham. This means it's an opening to the sea. This is the same place where Periyar joins with the Arabian Sea. Devotees can enjoy the boating facility from the Marthoma gate.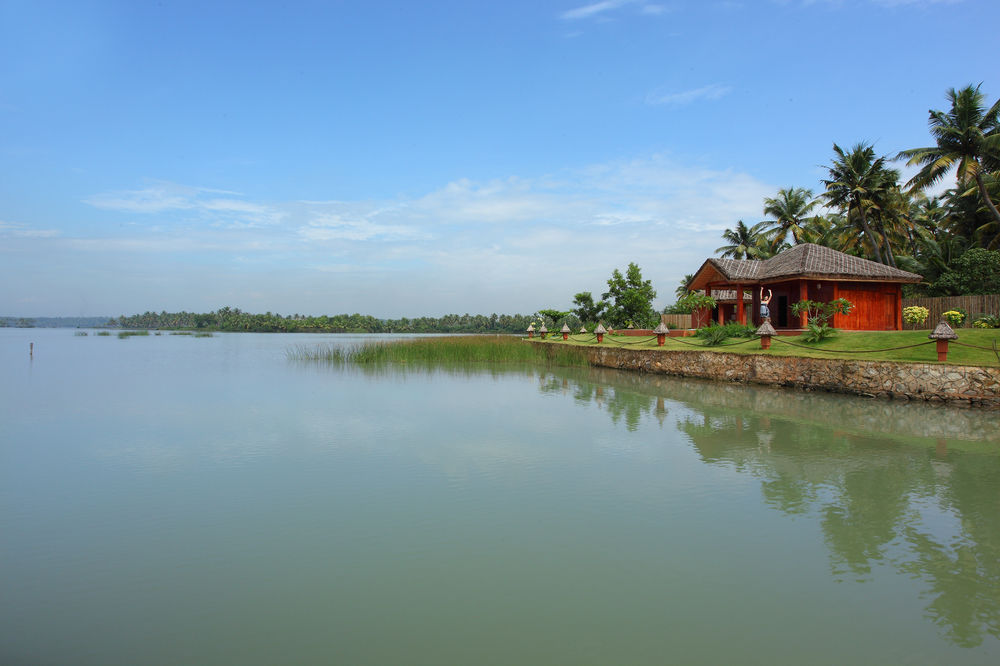 Muziris heritage tour can be planned by boat also from Paravoor Backwater. It is a package that you can check online and book. The travel will be in fibre boat where you can enjoy the backwaters also. By cab, it will be easier for kids and family so that they can enjoy without any hurry burry. You can enjoy the whole trip in one or two days.