When you think of Kerala, most of the images run through our mind is filled with backwaters, houseboats, some tranquil hill stations, Ayurvedic spas and so on. But if you are a foodie, none of these are going to excite you.  Then, what about some fresh appam, seafood, puttu, karimeen, biryani and the ultimate sashay? Want to explore the unique cuisine of Kerala? Then take up some incredible Kerala tour packages for family, friends or group tour that are provided by many recognized tour operators like Gogeo Holidays, and enjoy the rich cuisine of Kerala on a culinary trip. The salivating dishes of Kerala are super healthy as well.  Being one of the top notch destination in the entire world, Kerala has some best world class hotels and restaurants where you can experience the southern delight.  The rich cuisine of Kerala was molded through a mix of different cultures and traditions. And you can see such influences even in the names of those snacks or dishes.  Here are some best places to eat out, during your Kerala trip.
Restaurants in Kerala
Most of the restaurants in the entire state try to maintain the traditions with blending modernity effectively. The modern generation has some versatile ideas about restaurants, which can see reflected in the architecture as well as the ideal ambiance of most of Kerala restaurants. If you are traveling with some best Kerala Holiday Packages, then you can have all those delicious dishes in the restaurants that are attached to the hotel you will be staying at.  And if you want to try out some local delicacies in its purest form, there are many wonderful options out there, that won't disappoint you. Most of such independent restaurants are mainly found ta the major and busiest cities like Kochi, Trivandrum, Calicut etc.
The Food Culture
Most of Kerala food items are famous for its healthy ingredients. The mallu dishes all are mostly prepared in coconut oil and also using various spices. But it is not as spicy as the north Indian food too. The sharp flavors are true to delight anyone's taste buds. The tongues teasing hot flavors of Keala are well liked by every kind of visitors.  Blessed with a vast coastal line, seafood is also available in varied options here, and are cooked in different styles. Here are some best restaurants to try out in Kerala.
Rahmathullah layers Hotel

If you are into judge some place by its size, then this place might disappoint you. But if you look into the hospitality and the delicious food here, then this is the best place in Kerala to savor the south Indian delight- Biriyani. Kayees biriyani is famous in the entire state and is one of the best of such to taste. The hotel started around 1948 and still one of the most sought after one. Every day many locals and tourists visit here to savor this delicious food item with famous Kerala tour packages.
Specials-  Delicate biryani.
Location- Fort Kochi, Mattancherry, Aanavaadal
Kethals's Chicken
Forget the frozen food. If you are a fan of KFC, then you must try this place. This can be said as the local KFC of Kerala, which Is started around 1949. It is the best place to savor some friend chicken in God's own country.
Special- Chappathi and Check fry
Location- Trivandrum
Rapsy restaurant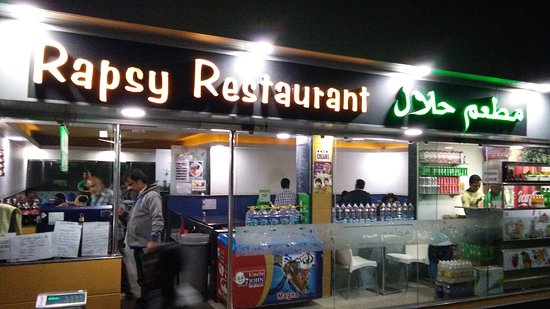 If you are on a tight budget and can't afford some family holiday packages kerala, then this would be your budget friendly hotel. It can be the ultimate backpacker's delight. The place offers all the local delicacies at cheap rates.
Special- Spanish omelet, Mexican salsa, Biriyani starts at just INR 50
Location- Munnar
Shala Restaurant
The specialty of this places the freshly prepared homely food by local wives. The delicious homely food is served in a lovely ambiance which will sooth your mind. It won't comes as a surprise if you had to wait for a long line to get a table here. The food such amazing here.
Highlights- Malabar fish curry, steak, vegetarian delight
Location- Fort Kochi
Grand Pavilion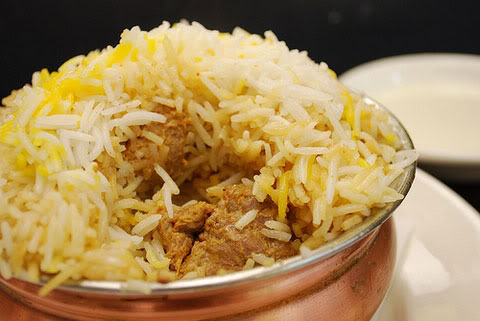 If you enquire in a crowd, this would be one of the most recommended places to eat out in Kerala. The place holds years of tradition and is one of the oldest eateries in Kochi. If you able to get past the crowd and get yourself a table, then you are in a for a delight assault to your taste buds.
Special- Karimeen pollichathy, biriyani, Kerala dishes.
Location- Ernakulam
Meborah
This can be one of the best places to enjoy the seafood in Kerala. The hotel is placed in a perfect ambiance of huge Chinese fishing nets and ensures the guest's availability of fresh sea food.
Special- Jewish food, seafood
Location- Fort Kochi
Hotel Annapoorna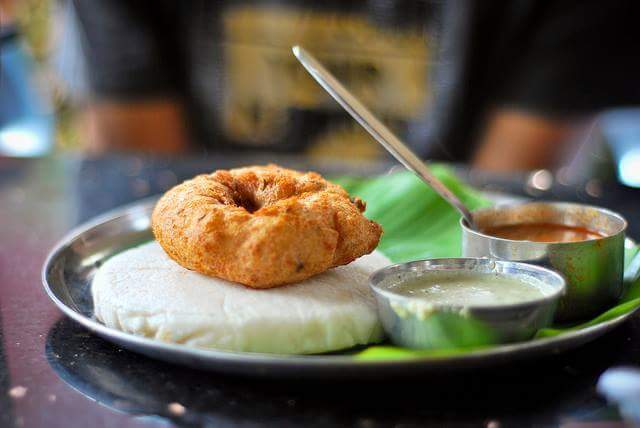 If you are the vegan in the group who always have difficulty to find some pretty eatery, then this place won't disappoint you. This pure vegetarian restaurant serves some of the best and healthiest mallu breakfasts.
Special- Dosa, Idli, Puttu.
Location- Perumbavaoor
Dal Roti
If you are visiting Kerala and missing out those typical north Indian cuisines, then this place is a don't miss one. You can have the traditional spicy flavors here in plenty.
Special- North Indian food
Location- Fort Kochi
Beatles Restaurant
If you are missing out on your usual continental food, then this is the place for you.  The place has some breathtaking backdrop with a lighthouse beach and can be an ultimate tourist delight.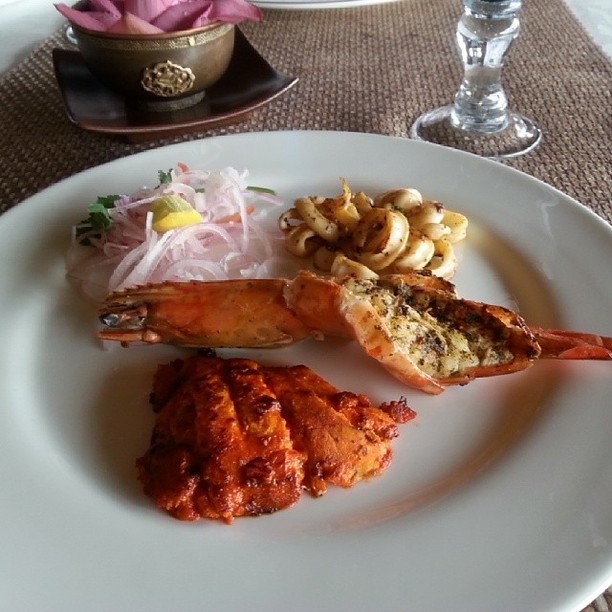 Special- Seafood, continental breakfast
Location- Kovalam
Indian coffee house
This is where most of the Keralites starts their day. The simple and yet elegant architecture of this restaurant offers a cozy ambiance to warm up your day with a coffee.Don't miss the recipes of Indian coffee house during your trip with amazing kerala holiday packages for family.
Special- Coffee, snacks
Location- In all cities of Kerala
Kashi art café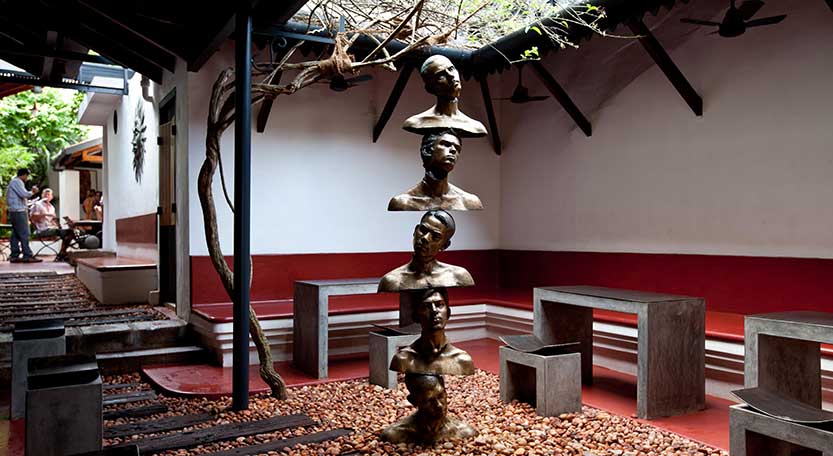 This is one of the most sought after place in Kochi. The artsy setting of the place attracts the tourists and the food is terrific.
Special- Coffee and breakfast
Location- Fort Kochi
Le Sante café
If you are dying to munch on some delicious burger, then this is the place for you. Located in Calicut, this place is ideal for hanging out and grab a quick bite during your Kerala trip.
Special- Burgers, waffles
Location- Calicut
German bakery
This can be your perfect hangout place and is one of the best bakeries in town.
Special- Pizza, tofu, sea food
Location- Kovalm