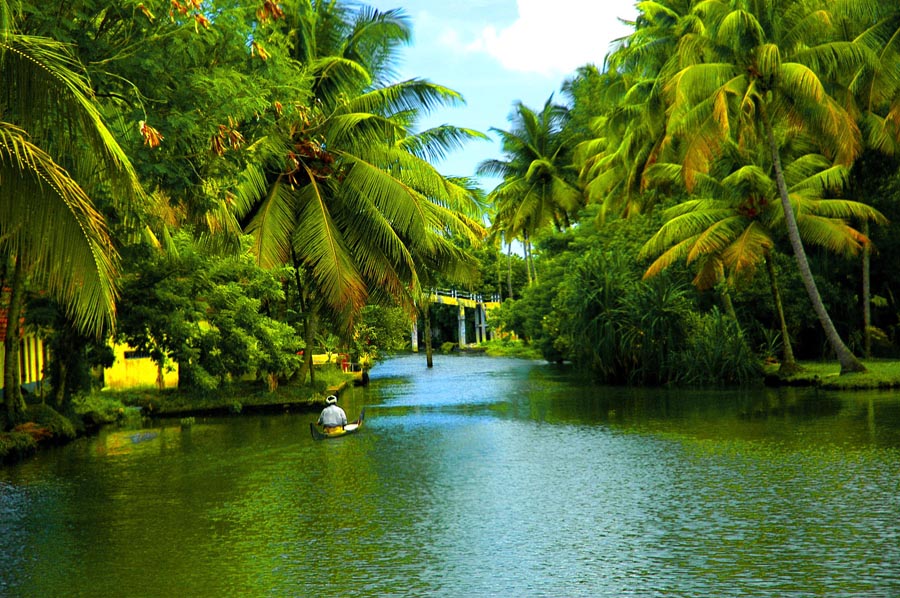 A perfect blend of nature, scenic beauty and a whole lot fun, that is what comes to my mind when talking about Kerala.  Everyone has their own definition travel practices, and mine has become the Gods own very country. Here is our story of the enticing trip to Kerala with some Wonderful Kerala tour packages that costs just INR 27500 that included all our travel arrangements like sightseeing, transfers, accommodation and meals.
Being married for two years, one of our most interesting couples thing we do is to go on a honeymoon kind of vacation every year, this year we decided to go to some places where we will be greeted with greenery, peace of mind and some bit of adventure. After searching for weeks, we finally came down to Kerala, the perfect mixture of nature, fun, and adventure. Then we start to search for a suitable travel package to begin. While searching on Google, I came across the Holiday Mango site. There I could find many Customized Kerala Honeymoon packages that suit according to our needs. Still, I looked for competitive offers and finally decide to send an inquiry with Holiday Mango Travels.
Without much delay, I got a call from their travel representative asking for basic information like budget; time duration and all, then connected me to the appropriate agency. Without having to wait for long, I got suggestions of ideal packages that met my interests and preferences, and we both me and wife finally decided on the best one that suited us perfectly. The best deal was on a 6-day itinerary that included all the places we wanted to visit within a reasonable budget, the price range included all the arrangements like the transport facilities, pick up from an airport, drop off, daily sightseeing with the expert guide, translators, complimentary breakfasts and the list was really overwhelming. I thought arranging a holiday trip to our dream location would be full of hassles, but with the help of the travel experts of Holiday mango, we would finally satisfied with the itinerary and the inclusions. And we started to get ready and fly into the green paradise we always dreamed off.
Day 1: Landing in Cochin and getting a warm welcome
On the first day, we landed at the Cochin international airport and the day was full of overwhelming hospitality and sightseeing.  We boarded the flight from Bangalore and landed in the vibrant city of Cochin around 11 am. We were welcomed by the representative of Holiday mango travels and he took us to Munnar- the ultimate honeymooner's paradise.
The drive up to reach the Munnar town took around 3 hours and our first talk was for having lunch at some top class restaurants named whispering meadow, and we were amazed to find all the typical South Indian, North Indian, Continental, Chinese cuisines on the menu. And it was really a treat to our taste buds. We also tried some typical Kerala dishes- the Karimeen Pollichathu, prawn fry and all. It was really mind blowing, coconut perfect mix coconut and spices.
On the way to reach our first destination- Munnar, we stopped to watch the alluring Cheeyapara waterfalls and we had a nice time since it was long since we had been to one. After spending some relaxing time over there, we started our journey to Munnar. Around 5 pm we checked into the hotel room and then had a relaxed night enjoying the weather and warm hospitality of the staff.
Day 2: Refreshing day at Munnar- sightseeing and romantic walks through the tea plantations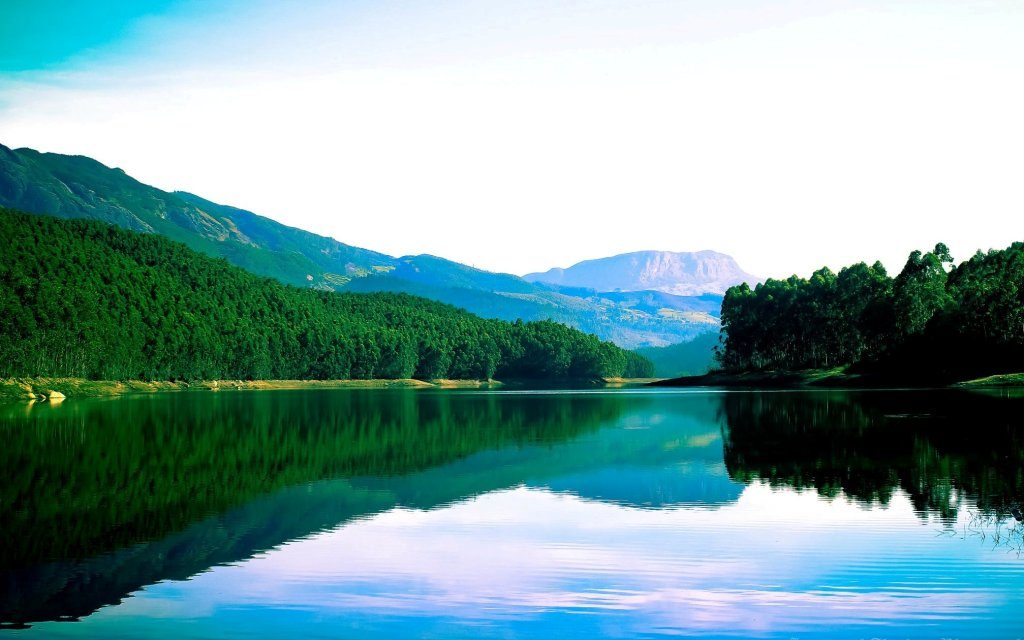 Our second day was full of sightseeing in and around Munnar town. After waking up we had some refreshing breakfast from the hotel's restaurant and we were greeted with our guide for the upcoming sightseeing tour for the rest of the day. Our friendly driver comes guide took us first to the most popular Eravikulam national park, and it was really a thrilling experience for us.
Maybe since it was not so peak time, there were less crowd and less waiting queue everywhere we meet. We had a mini picnic around Mattupetty dam enjoying the soothing ambiance. We also visited Eco point.  After having lunch from some elegant hotel, we went back to sightseeing at tea plantations in Munnar. We clicked a lot of pictures and had a fun filled time over there. The aromatic air around the area, the endless view of the tea gardens, everything was really soothing to the mind.
After that, we went for a short trip to the Rose garden and then the photo point. Our sightseeing ended around 5 pm in the evening and we were really exhausted. Then we returned to our respective hotel for a relaxed overnight stay.
Day 3: Adventure trip to the wilderness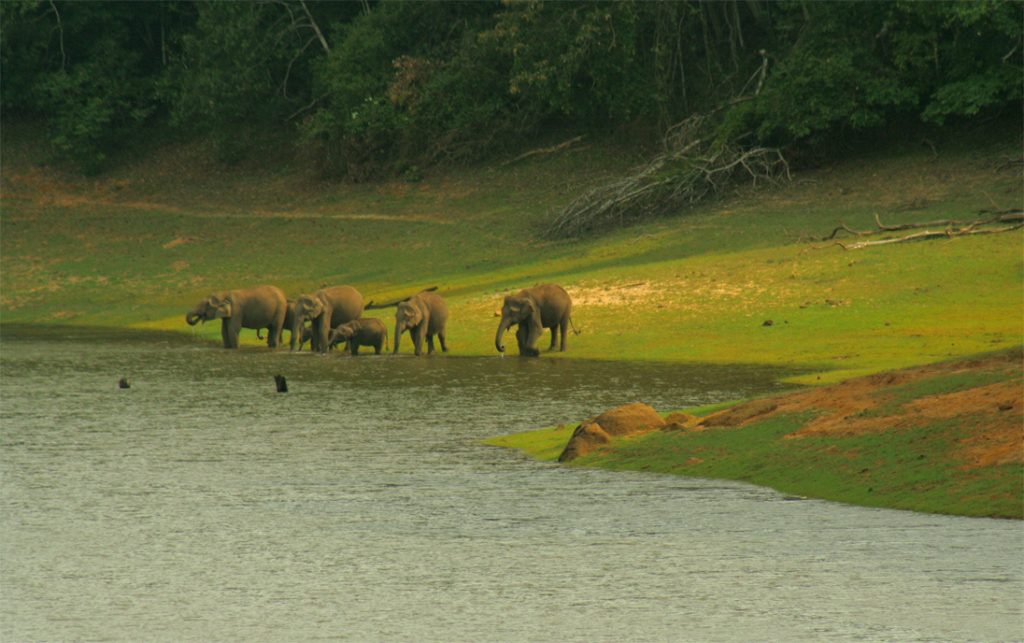 On our third day, we headed to Thekkady, to quench our quest for adventure and witnessing the unique wildlife of Kerala. Our private cab took us to Thekkady, the route on the way was really scenic and we really enjoyed the drive. We reached Thekkady around the afternoon and checked in the arranged hotel. The backdrop boasts o panoramic views of nature and we were already eager to head out to the woods.
After completing the check-in procedures, we head out to the most famous Periyar Wildlife Sanctuary. It was our first chance to meet the wild elephants in their natural habitats in the safest way. In the evening, we went out for some shopping in the local stores and bought some homemade chocolates and then had a relaxing overnight stay at the hotel.
Day 4: Cruise along the serene backwaters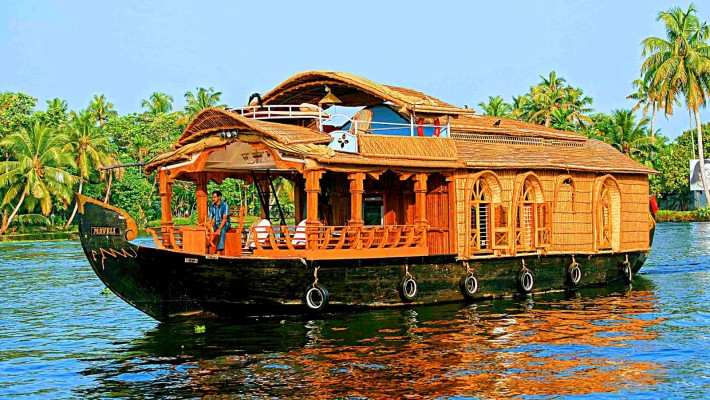 On the fourth day, we head out to Alleppey for an exciting houseboat trip. This was one of the top things to experience during the Kerala trip, to explore the sleeping lagoons by an elegant houseboat. It was really like the cherry on the top.
We reached in Alleppey by 2 pm and head straight to check-in to the houseboats. The staff there was really friendly has we had a warm welcome, and a mouth-watering meal, including freshly prepared fish and other typical Kerala cuisine. The houseboat was really like a top class hotel room with all the amenities for a comfortable stay. And the trip enjoying the serene ambiance and tranquil backdrop was really some unforgettable experience. We really felt back travel back in time, the world there was untouched by the entire maddening city crowd and we felt lucky to get the chance to savor the real taste of the Venice of the East. Thanks to the Incredible Kerala trip packages that we decided to book.
Day 5: Back to Cochin for a historical walk
After a long day of houseboat cruise, we woke up late next morning and later we head back to Cochin- our starting point. We reached there by afternoon and our day comprised of a city tour in an around historical as well as sightseeing spots in Kochi.
Our first halt was the Dutch Palace, the magnificent historical monument that boasts of European architecture that dates back to hundred years. Our sightseeing tour consisted of visiting Santa Cruz Cathedral and a lot of other historically as well as religious important places.
Our final stop was to witness the alluring sight of the unique Chinese fishing nets, to watch how people catch fish in the traditional way.  It was really a fascinating sight to witness, and a still effective method even in the modern times. After the long day, our representative took us to the arranged hotel and after check in we enjoyed a relaxing dinner and overnight stay over there.
Day 6: Back to home with some everlasting holiday memories
Our flight back to Bangalore was booked around 3 am so we woke up at an unusual hour of 1 am and the driver dropped us back to the airport and it was the time to say goodbye to the very special god's own country.
Kerala really kept us happy throughout our stay, the people we met, places we visited everything was really soothing and comforting. Big thanks to coordinators of Holiday Mango Travels and the perfect 6-day Kerala tour package that they have arranged for us.