Once served as the centre of the international spice trade, chiefly for its marine and cashew industries, Kollam is the largest producer of cashew in the state. Kollam also treasures its backwater beauties owing to the presence of Ashtamudi Lake covering a major portion of the city with eminent backwater destinations and, verdant vegetation. The palm-fringed backwater in Kollam is the gateway of backwater tourism and the long 8 hours travel from Kollam to Alleppey is the largest backwater travel in Kerala. Apart from enjoying the alluring eminence of backwaters in Kollam, the tourists can get more fun visiting nearby attractions and getting a chance to see village life in close. As an added pleasure for visitors to Kollam, the place has beautiful structures like temples and monuments built in traditional ornate architectural style, visit a spiritual trust in India, Mata Amrithanandamayi Ashram math, the lighthouse of Thangasseri, Portuguese fort, Chinese fishing nets spotted at backwater villages including coir manufacturing and duck farming. It is ideal to book a houseboat from any attractive Kerala houseboat packages of travel tour advisors like Lifemadeasy and enjoy luxurious houseboat cruise by treating your eyes with the surrounding mesmerising lush green beauty of the countryside and indulging in having sumptuous food served on board while savouring an exotic kind of fragrance unique to the region. The routes involving Kollam are rounding from Kollam to Thaneermukkam and Kollam to Kumarakom in which Kollam to Alleppey being the longest one.
ATTRACTIONS IN KOLLAM
ASHTAMUDI BACKWATERS
Ashtamudi Lake is known as the largest freshwater lake of Kerala and cruising on a boathouse and watching village world around is an excellent package for backwater tour. On the course of the tour, you will get a chance for canal cruise along the rural side to reach the villages and see in close how they manufacture coir and other household's items with it. All will be more excited to watch duck farming and ducks following the flocks and splashing into the water. Rural Kerala's favorite energy drink, coconut water is served at rural households as a welcome drink for tourists and local countrymen will take you out for canal cruise to play with rippling water streams and to view enchanting paddy fields at early morning. The houseboat cruise would allow one to watch sunrise and sunset exclusively also enjoying wonder-filled Kerala backwater honeymoon packages with honeymoon cakes and candle light dinner for newly wedded couples. Tasting variety food is a key element in all trips and professional cook will prepare your desired traditional food on board in extravagant dining space where all three sides are opened to watch on the shore scenic beauties and migratory birds resting or flying over the lake allowing you take some good snaps of them.
KOLLAM BEACH
One of the oldest port of Kerala where the trade of cashews and coir has taken place in olden days, Kollam beaches now enact the role of gateway to backwater tours and a key tourist attraction in Kollam. The major beach being the M.G beach in Kollam which is more suited for an evening and morning walk through clean beach gardens and swimming in the sea is cut out, as the currents are more turbulent making it unsafe especially during monsoons. Thirumullavarm beach is the beach especially for secluding seeking tourists to spend some time in tranquil. Few hotels and resorts are near the beach for accommodation. For Hindus, there is an ancient temple for Lord Vishnu.  Varkala beach being closer to Kollam is the perfect place for beach hangouts with its white sandy shores stretched in full length. The coastal town Varkala houses 2000-year-old Janardhanaswamy temple dedicated to Lord Vishnu and the seashore is considered holy known as Papanasam kadappuram where devotees come here to perform rituals for their ancestors on new moon days. Endowed with mineral water springs, the Varkala is all time favorite beach spot for visitors.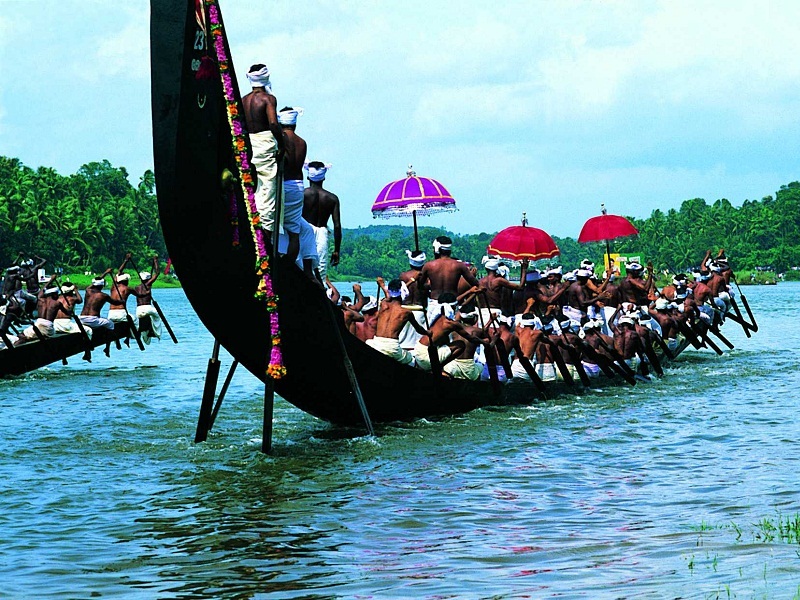 THANGASSERI VILLAGE AND BEACH
Quite popular for historic significance housing an ancient Portuguese fort which has ruined in partially constructed during 18 the century. Once the place was an abode for trading pepper and Portuguese and Dutch inhabited the place when Dutch destroyed the fort in a war and an ancient church is prevalent which tells the story of the Portuguese rule in Kerala. Furthermore, a lighthouse of 144 feet tall stands amidst the village as a warning for seamen is also worth watching.
PICNIC VILLAGE OF KOLLAM
The picnic village, placed at the backwater front is one of the prime recreational centers in Kollam at Ashram and what special about the place is that the village set up is home to a number of structures with an adventure park, children traffic park, a 200 year old government guest house, tourist boat club and Yatri Nivas, an halt for tourists. The tourist boat club running here allows you to book speedboats and luxury boat tours, which take you for a backwater cruise in traditional houseboats as well organised by district tourism promotion Council. The 200-year-old guesthouse was the place where a British general, Lord Munroe who was the visionary behind Munroe Islands stayed. This activity will be a unique attractive  Kerala backwater packages luring thousands of visitors yearly. Adjoining this picnic club, Paaramparya museum is located famous for house paintings from different parts of the country including Warli, Madhubani and kalamkari. The museum also displays mural arts of Kerala.
MUNROE ISLANDS
Munroe Islands or Mundrothruthu is a tourist destination where we can find coir retting process, coir weaving, fishing, migratory bird watch, prawn catches etc situated at the confluence of Ashtamudi Lake and Kallada River in Kollam. The island also houses Mangrove trees and coconut plantations on the lake shore. The famous Kallada boat race is conducted here at Karuvathrakadavu- Muthiraparambu Monetary in Munroethuruth. This island is actually a cluster of 8 tiny islands in Kollam district separated by small water channels and lakes. The life here is so calm and serene since it is less crowded the areas are clean. we can take part in small country craft cruise along the backwater villages.
MAYANAD
This small village is famous for shrines and temples especially attracting pilgrims and a famous Subramaniya temple, which is one among the sacred 9 temples is located here. An ancient temple of Sastha is situated here making it an important pilgrimage centre.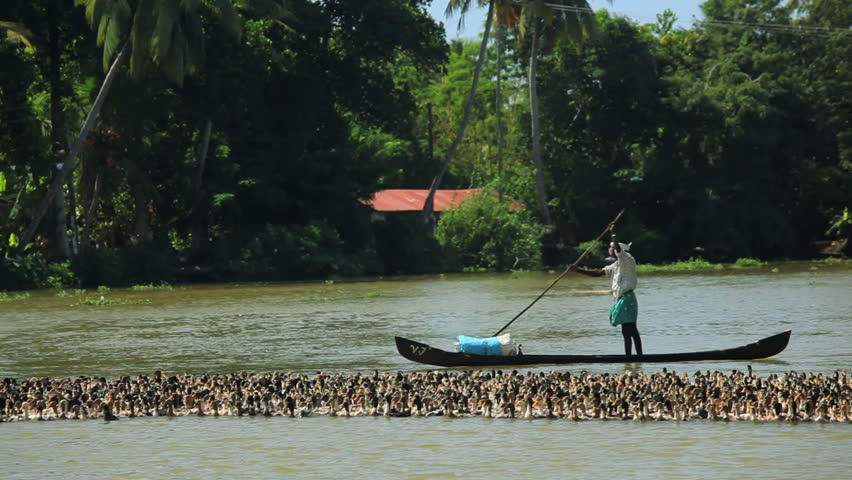 AMRITHANANDAMAYI ASHRAM
This famous Ashram in Amritapuri Kollam is founded by a world – popular spiritual leader Sri Mata Amritannandamayi Devi that is thronged daily by her followers who preach her principles and teachings. The one who wishes to achieve self-motivation can visit here and indulge in meditation and prayers. The authorities have completely put their lives on serving the world and providing helping hands to the needs.
Now it is evident why to choose Kerala's oldest harbors as the tourist destination for backwater tours. Blended with small village's beaches and rural beauty we can strongly say that Kollam backwaters are unique to backwater tourism.