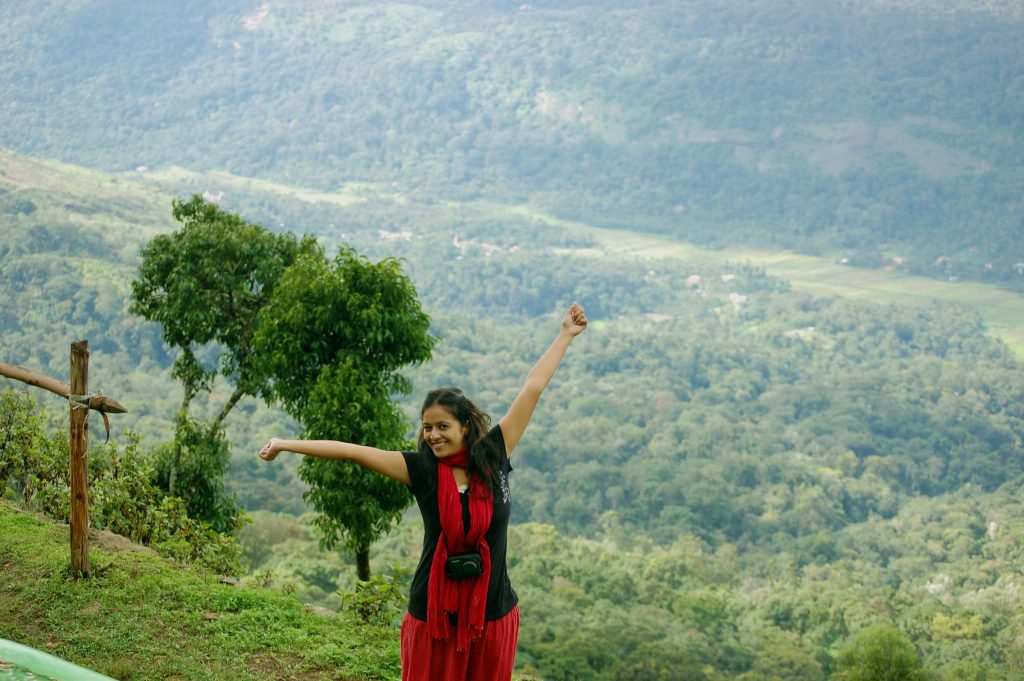 Kerala turns to be the favorite destination of any traveler who visits this luscious beauty during the monsoon. The attraction this land withholds is something that cannot be explained in words. All my friends at Kerala had always been insisting that I take a trip to this land where we could ride through adventurous roads. I backpacked to make it up for these holidays. On a Wednesday morning, I took a flight to the Cochin International Airport from where my friends picked me up. I had not done any prior research regarding the destination here as I had friends here. We went to cafe 17 and had some lunch from where my friends told me our plans for 4 days. There were two Royal Enfield bikes and 4 of us. It was 1 in the noon and we were already on the way to our first destination, Munnar. We took turns and rode through the hill station which we reached in 4 hours from Kochi. We directly went to the Pothanmedu viewpoint from where I witnessed my first sunset of Kerala. The view was alluring where all I could I see was greenery. Since it was a weekday, there weren't any people around the place. We got down from the viewpoint, had a tea and went in search of the Supreme Hotels in Munnar which we had chosen for our stay.
We reached the hotel and got into our room where we relaxed as all of us were tired of the long ride. All the facilities were available in the hotel. Using the Wifi in the hotel, we drafted a clear plan for tomorrow and went to bed as trekking was on our cards for early morning.Geyser facilities were available in all the bathrooms. So after a hot water bath, we wore our rider jackets and set to Chokramudi.  As per the information we had got, this destination had 4 stages of climbing which were Shola walk, the grass stroll, steep climb and the dangerous terrain. This was going to be our first go at actual trekking. So we decided to stop at the grass stroll. To completely trek through the Chokramudi, one would need a whole day and will also have to stay there in a hotel. The level of trekking gets really harder from the steep climb. As we reached we saw some serious hikers who had got all the necessary things to trek. We started trekking along with them as they had a local guide. It was freezing cold and all the plants had dew dropping off them. I had my camera on which I clicked some pictures of the place. We reached the end of Shola walk from where it got harder to climb. It was more like climbing an extremely steep peak. As we reached the grass stroll we sat on the floor. I laid there for some time as I was already exhausted. We had some water and biscuits in our bag which we finished then and there. After some time we bid bye to our hiker friends who were proceeding to the top. The determination they had was worth to be applauded.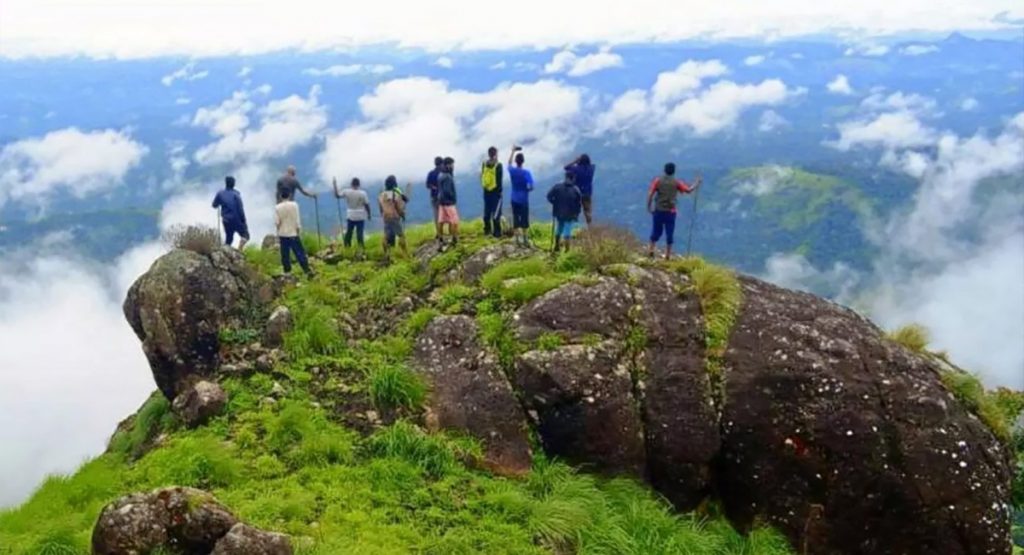 We climbed down, got back on our bikes and went in search of a good restaurant. We were hunger stricken and badly wanted some delicious food. We stopped at the first place we saw and ordered some grilled chicken and roti along with fried rice. Post lunch we decided to go to the Top station. The specialty of the top station was the Neelakurinji flowers which bloomed only once in 12 years. Located on the Kannan Devan hills of Munnar this place is amazing scenery. I captured the beauty of this place into my camera lens as we walked to the top. As we reached the highest point we got to see what would probably remain the most beautiful sight one could ever see in his life. After spending some time here, we got down and rode to Mattupetty dam. There was nothing extraordinary about it. One could just take a stop to sightsee the place.We got back to the hotel room where the housekeeping had left the brochures of the hotel. It is then we realized that it was also Popular Resorts in Kerala. Details regarding the spa and massages being provided here were given in it. We decided to take a spa to refresh ourselves. It is always a benefit having a spa and massage center or Ayurveda center attached to the hotels as it helps the people in reviving their motion sickness.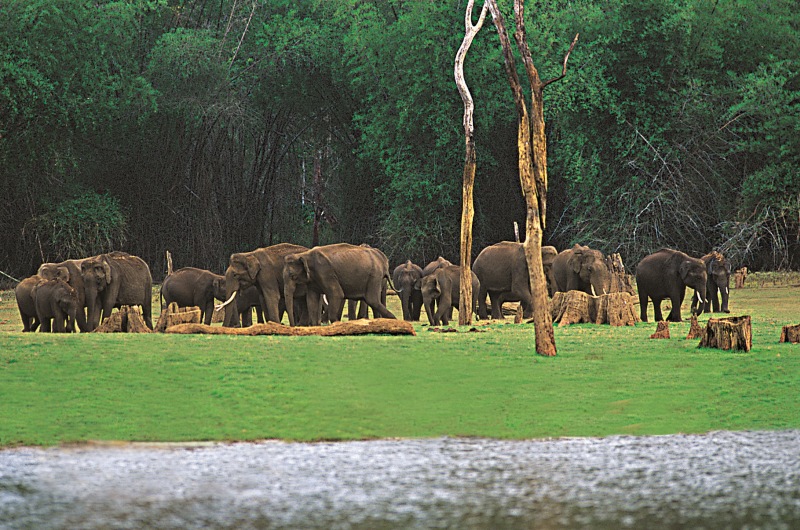 The next destination on our cards was Eravikulam national park, where endangered Nilgiri Tahr was being protected. Only forest vehicles would take us into this place after getting the tickets.  We went to Rajamala, the tourism zone of the park where we got to see them grazing on the grasslands. We also got to see varieties of other birds and animals that seemed to be extremely comfortable with human presence around them. We also went to the Lakkom Waterfalls which is located in the same region. More than the cascading water; the beauty of these waterfalls was its surroundings which seemed to be of different shades of green. We got out by late noon and went to the tea station nearby. In most parts of Munnar, there was tea plantation that was being maintained well by the workers. Any one driving through the Munnar roads would fall for its environment that is majorly filled with tea plants. I got some fresh tea leaves packed for my mother and went back to the hotel. We packed our things as it was our last day at Munnar. We rode back to Kochi and stayed in a Luxurious  Hotels in Kerala. My flight back to Bangalore was at 5 pm the next day. So we went to Fort Kochi and Mattancherry to see the Jew town and Pardesi Synagogue. The place still had a British touch to it which was probably why a lot of movies were being shot here. After having lunch, my friends dropped me back at the airport. There was much more to see in Munnar and Kochi and four days is definitely not enough to explore this land of wonderment.