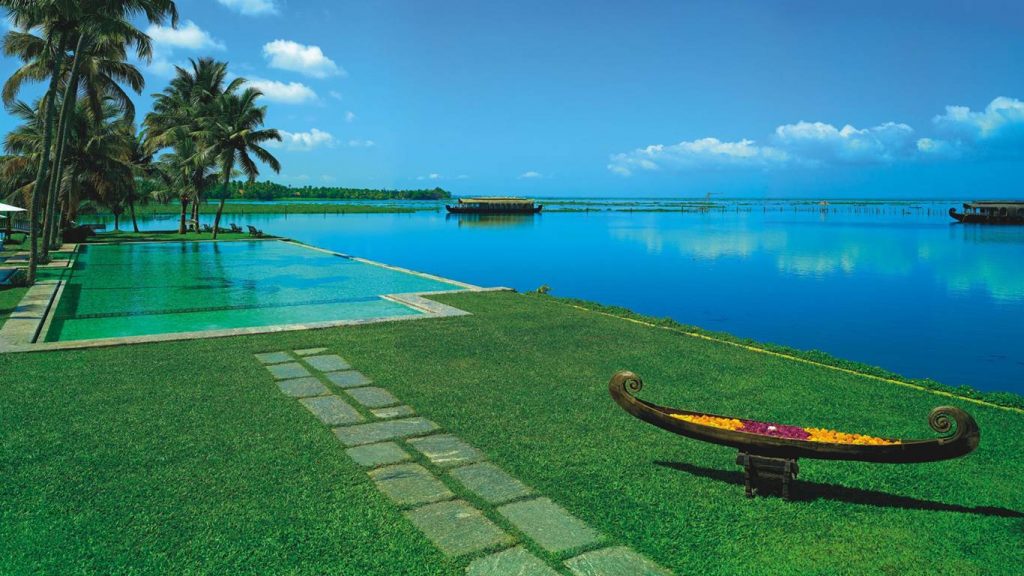 On your final day of the tour, to bring back and cherish the memories and cheers of the last days of holidays in Kerala, travel organizers arrange a rejuvenating trip at Kerala backwaters. If your prior days were full of adventures and thrills, to take the serene part of the trip, backwater cruise is a must. Ayurveda resorts are abundant in numbers around the vicinity of Backwater destinations, and hence devote one day for your luxurious repose. Recline comfortably on the deck chair and enjoy the fiesta of Kerala, the most captivating and charming states in India. To fill your days with pleasure and leisure, complete the tour by exploring the verdant backwaters with a stay in a Kerala houseboat. Planning is the key factor that can spoil as well as shoot up a tour to the zenith. Before setting your feet on to the deck of a houseboat, it is necessary to understand the details of the backwater tour. The best option would be enquiring any best travel organizers especially, Lifemadeasy who provides enticing Kerala houseboat packages price, to Kerala backwaters with a limited budget. The know-how of luxurious houseboats may be collected by them and tour will be satisfying your necessities.
KERALA BACKWATERS – Understand the uniqueness of the Kerala backwaters prior to your visit. It is actually a network of interconnected canals lakes and inlets formed by vast stretch that is more than 900 kilometers of waterways. Amidst these backwaters, there are many cities and towns that serve as the destination for commencing and ending of the backwater tour. Here fishing and coir making is the main activity and to avoid the mixing of freshwater and sea water from the Arabian sea, certain barrages are built at some places like Vembanad lake near Kumarakom. This water can be used for irrigation purposes. Thus various marine species and herbs are prevalent in the areas and stupendous landscape nourishes the shore with extra beauty.
TIME TO VISIT– If visiting backwater is your prime concern mad no matter what, you don't afford any hindrance or comfortableness in your tour, then when to plan is a great concern. Kerala is tropical land but the showers are unpredictable. The monsoons will commence after June and longs till July end. The trip especially houseboat voyage will be difficult. Heavy rains accompanied with the wind can risk the voyage thus it is always better to avoid a trip during monsoon season. Best time to visit the destination will be after August and before the end of May. If you are not concerned about seasons, then it can harm your tour as Kerala will present you with unexpected showers. As an irony, for undergoing Ayurveda treatments, monsoons will be preferred since skin pores will be receptive at those times. During peak seasons, tourists and crowd will be more and availability of houseboats with luxurious amenities can be lessened. Amazing Kerala Backwater Packages from travel arrangers will fix your houseboats according to your comforts and necessity. The plan of visit must be arranged like, you must know whether it's the time of great availability of vegetables and fruits as houseboat menus must be prepared accordingly.
BACKWATER DESTINATION – The starting point of most of the houseboat tour is Alleppey, Apart from Alleppey, Kumarakom, Kollam is the next destinations for a splendid tour. The longest voyage will be from Alleppey to Kollam which would take about 8 hours of journey. Completely allocate during whole day for the tour watching shore life and green paddy fields. Alleppey is the common backwater destination as the trip would progress through Kuttanad, the rice bowl of Kerala. One can have close interaction with the villagers while your village tours and get the sight of the unique way of planting paddy, as it is done under the sea level. The backwater is free of crocodiles and usually, a night stay will be in the lake. Honeymoon couples will be provided with a moonlight or candle light dinner. morning, instead of spending the whole day in houseboat halt at the certain village and get the sight of centuries old Buddha idol at karumady. Other villages and the visit would allow you to take a try on fishing and coir making. 'Venice of the east', Alleppey would surely mesmerise you. Kumarakom is another destination where exotic watch of birds is possible. Various migratory birds arrive the spot and Kumarakom bird sanctuary is a picturesque world of birds. Houseboats are available for the voyage. If Kollam is picked, then Ashtamudi lake is your arena for the backwater tour. Munroe islands must be visited which is a man-made marvel in the shores of backwater nad spot to watch Ashtamudi boat race.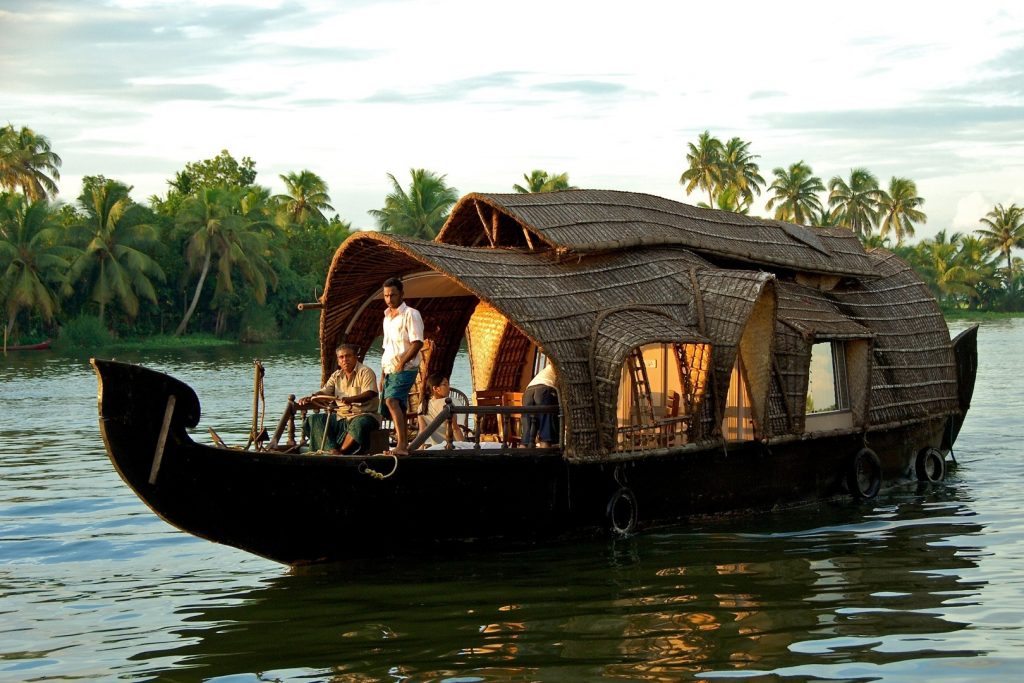 DURATION OF CRUISE– Your choice of a day cruise or overnight stay can be fixed only after making certain decisions. If a chance comes for you drop the cruise in between, it can ruin the trip as well as is complete wastage of economy. Day cruise will return back you to the starting location and if any senior citizen or kids area accompanying then, days cruise is perfect as they would find it difficult to stay on board at night. Seasickness is a major issue for some, thus avoid tripping at night. Honeymoon couples must opt for an overnight stay as well light, flower arrangements and romantic cuisine and appeal can be offered on deck. Candle light dinner feeling the cool breeze will be preferable, Take a Romantic Kerala honeymoon packages for 3 nights 4 days  for a better backwater tour. Before the commencing of tour specify the menu or your eating habits(vegetarian or non-vegetarian).
HOUSEBOAT MENU – Houseboat menu is a significant factor of the tour. Any cuisine like North Indian, Continental, South Indian or traditional Kerala food can be mentioned. The chefs will fry you the fresh catches of local fishes on your journey. Although Kerala food is popularly prepared in coconut oil, some may prefer sunflower oil. Confirm this prior to the trip.
TYPE OF HOUSEBOAT – Some may prefer booking houseboats for a family get-together or party for friends, the type of houseboat you require comes into play at that time. Houseboats and availability of a number of rooms vary and pick according to the number or type viz. upper deck, sun deck and double deck. Bedroom, kitchen, toilet, the private balcony will be present inside a houseboat. All the houseboats are well checked and three crew members will accompany your tour including 2 oarsmen, and one cook. Recline on the deck chair and take snaps of cormorants flying over you.
Take some precautions prior to any tour. Kerala being a land of conservative peoples to some extent, don't indulge in public affairs. Never anchor your boat in remote places and don't dare to try swimming in backwaters. If these guidelines provided by the operators of Kerala Backwater Packages are followed clearly then your trip will be awesome. Plan backwater tour only at the end of your tour to other places in Kerala and mark in the itinerary. Blended facts of tour like houseboat voyage, village tours, splendid Kerala cuisine, bird watching, Ayurveda treatment, sun kissed beaches are all in one pack. Soon book the trip and check the availability of the above-mentioned facilities and wait for the magical day.