'Travelling', the word we might have heard millions of times in our life. Travelling doesn't always mean long hours journey, it can also be a short journey of a few hours. The excitement of travelling doesn't only lie in the duration but also the places covered and the experiences we had. Some people think is there any need for travelling? It is a mere wastage of money and time. But for me, travelling is something which gives pleasure, excites my adrenaline, pumps my thrill, gives me the courage to face new challenges on my journey and helps to improve my communication skills. I have learnt and heard a lot about each and every place but that knowledge is not sufficient for me, I like to know more and experience the beauty of those places. There is also a saying in the Asian proverb that "Better to See Something Once than Hear about it a Thousand Times" and it is absolutely true and it perfectly describes the essence of travelling. Travelling always gives enjoyment and memories. Happiness increases when the journey is with our dear ones, especially with our loving family. According to Dr Seus "Sometimes You will Never Know the Value of a Moment Until it Becomes Memory." It is true that no one in the world is permanent, so it is the duty of each individual to live each day happily and give the best.
There are many places in the world suitable for travelling and spending quality time. It is the occasion and climatic conditions that force to change the destination. In India, there are many travel spots suitable for vacation. Most people sought Kerala as their travel destination because of its captivating beauty. Kerala is well known for its undefinable beauty, picture-perfect landscapes, delicious cuisines, turquoise waters, pristine beaches and the list goes on. What attracts the tourist to Kerala is in each season Kerala has its own beauty and this forces the travellers to visit Kerala every time in different seasons. The state is not only prominent for honeymooners but for families and peer groups too. To explore the beauty of 'God's Own Country' people are running behind various travel partners to avail their packages to visit Kerala. Lifemadeasy Holidays are one such travel agencies which help the travellers to enjoy the beauty of Kerala. And they mainly focus on learning the amazing beauty of backwaters. Backwaters are serene stretches of nature and canals and flow through many districts. Lakes are popular for its houseboat, where one can soak in nature and cherish good moments. In their backwater tour packages to Kerala, the travel partners are focusing on digging out eternal beauty of Queen of Arabia Sea – Kochi and Venice of east -Alappuzha. The Alappuzha-Kochi cruise is of 4 days and 3 nights and include all the important tourist spots and stay in houseboat and resorts. In ancient days houseboats were used for trading but now it has changed totally. It has now equipped with all the comforts of a hotel room with furnished furniture, modern toilets, cosy living rooms, a kitchen and even a balcony for viewing nature. The main places covered in the itinerary are as follows.
Queen of Arabia – Kochi
Kochi, the technology and business hub of Kerala, where all business and trading takes place. It is also one of the upcoming metro city in Kerala. The place is not only rich in luxury and modern facilities but also in natural resources. The main places that would be covered are as follows. Historical Mattancherry Palace, Paradesi Synagogue and Jew market.  Chinese fishing nets on the beachside are one of the memorable moments. The St.Francis Church, Santa Cruz Basilica and the Ernakulam Shiva Temple are the destinations for the spiritual seekers.
Mattancherry Palace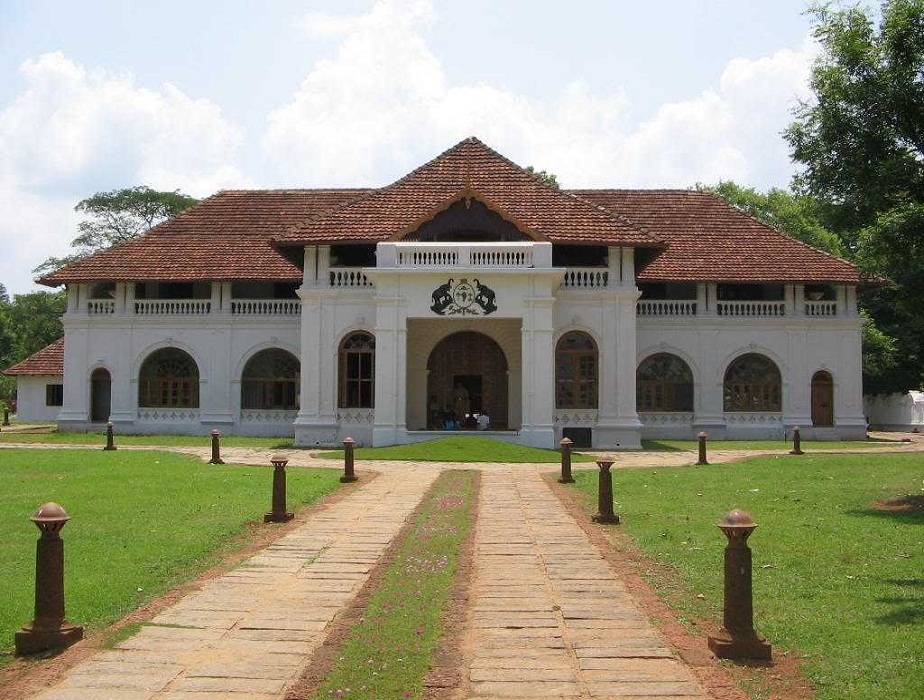 Mattancherry Palace is popularly known as Dutch Palace or Portuguese Palace portrays the story of the royal family in olden days. It is a perfect example of the ancient style of architecture with colonial influences.
Santa Cruz Basilica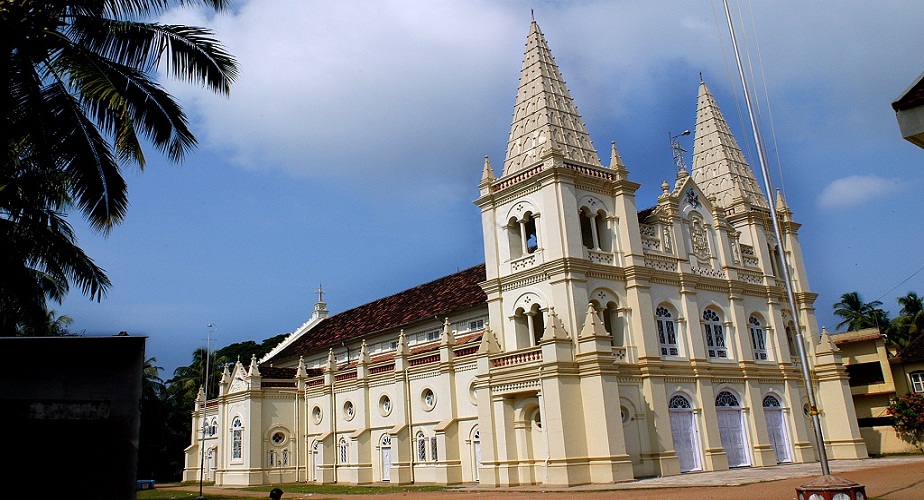 Santa Cruz Basilica is the most attractive and one of the finest church in Kerala, visited by tourist all over the world every year.
Ernakulam Shiva Temple
Ernakulam Shiva Temple is situated in the heart of the city. It is dedicated to Lord Shiva. It is the only Shiva Temple where God faces sea towards west.
Paradesi Synagogue
Paradesi synagogue is one of the oldest active synagogue situated in Kochi. It was built by the Jewish community. It is run by Yehuda Mappila community.
Venice of East-  Alappuzha
From Cochin, the journey to Alleppey will be via deluxe houseboat. Alappuzha was once known as the 'rice bowl of Kerala'. Underwater irrigation was practised in Alappuzha. In cruise, people can allure the attractions of Kanitta and Vilakumaram Thodu. Lip-smacking lunch will be provided on the cruise and they will be entertained with fine cultural art forms. The journey continues through SNDP thodu, Kuppapuram, and Vembanad Kayal. At Kainakary canoeing will be practised. Places like Kuttamangalam, Chennengary via Nedumudi will be covered.
Vembanadu Kayal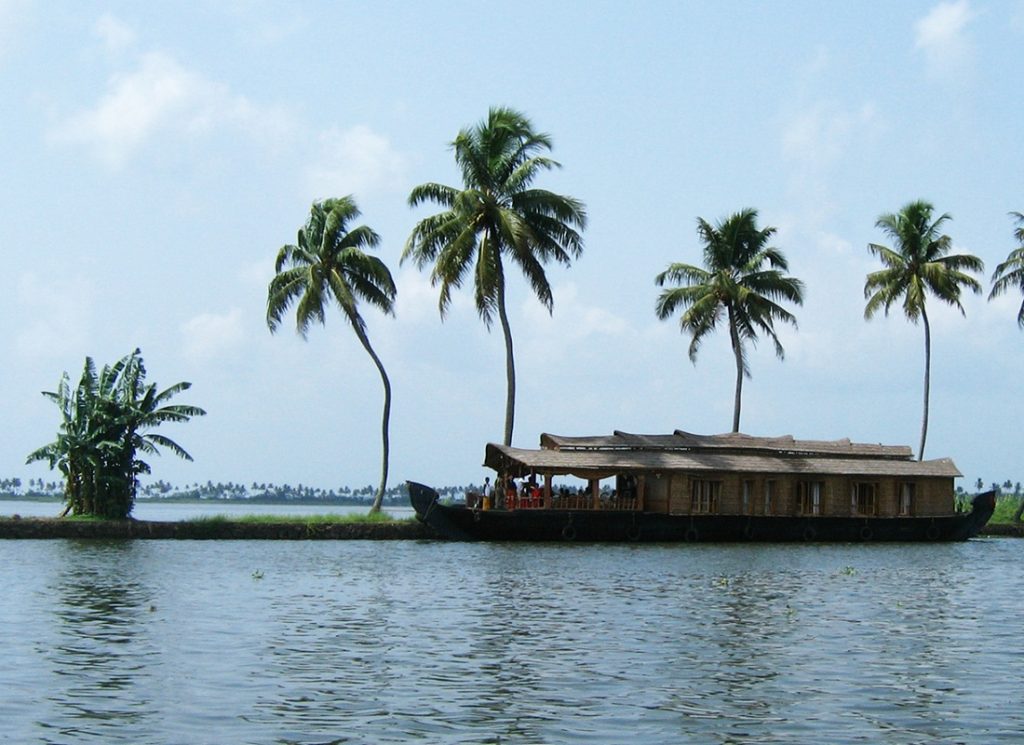 Vembanadu Kayal is one of the largest backwaters in Kerala. It is known in different names in different places.  It is one of the Asia's fresh water lake. Water from the lake is used for irrigation purposes. Pathiramanal is a small Island located at the edges of Vembanadu lake. It is home for migratory birds.
Kainakary
Kainakary, it is a small village in Alleppey. It is also known as the 'little Holland of Kerala' surrounded by various water bodies like river, canal and lagoons. It is the perfect place for honeymooners and families with small children. Canoeing is mainly practised here. Kainakary has been perfect location for shooting of several movies in Malayalm and other languages too.
During the travel, travellers will be provided with the best accommodation and good food. The trip will not only give pleasure but also a piece of information regarding the culture and lifestyle of the people. The travel partner is also organising backwater honeymoon packages to Kerala for the honeymooner, the places may include Kochi-Alleppey-Kumarakom-Thekkady. These places are calm in nature and blessed with excellent biodiversity. These places are the most perfect places to cherish sweet memories for honeymooners specially.