We all have heard the saying 'It is easy to make 100 friends in 10 years but difficult to maintain 1 friend for 10 years'. But through my life I proved it is easy to maintain 1 friend for more than 10 years. It is since our kg 1 I and Priya were together till our graduation. By god's grace, we also got placed in the same company. For training, we were asked to relocate to Surat. During weekends we used to explore many new places in Surat. After one and a half years I got married to a chartered accountant. Before getting married we used to discuss our plans for celebrating a honeymoon. Even though we had many dissimilarities in our taste we had one thing in common and it was visiting the sun-kissed beaches. We both loved to spend our precious time in indulging beach activities. We had a plan of visiting Andaman for our romantic trip but as it was season time we were not able to purchase tour packages. And I had once shared the matter with Priya. She consoled me. For our marriage reception, my dearest friend Priya gifted me with a special gift and asked to unseal in the night. I was desperately waiting to know what is there in the box. And I really wished the reception to get over soon. The moment we entered the room the first thing which I did before changing my attire was unsealing her gift. Tears rolled down my cheeks when I saw her gift. It was a tour package to our favorite destination Andaman and Nicobar Islands. We were really surprised how she could purchase the package in this peak season. I ranged her and we together thanked her for the wondrous gift. I also inquired how she availed the package. But she said that she will reveal it once.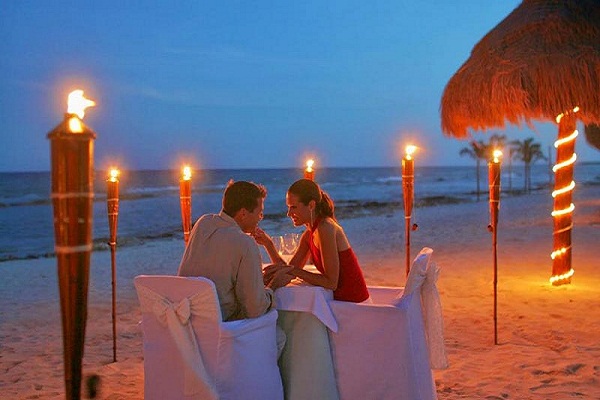 After a few days, she called us to inquire about our packing and so on. This time I begged her how she afforded the gift. This time she didn't test my patience and broke the suspense. She purchased the package from the famous Andaman Tour Travel. She also added that one of her friends was working there and through him, she availed the package. The package has been specially crafted for newlywed couples to celebrate their honeymoon tour. She ended the conversation by wishing us a safe journey. We were really excited to travel to Andaman. As there is no direct flight to Port Blair from Surat we boarded a flight to Chennai. Over there we visited our relative's house and by noon we departed to Port Blair.
On reaching Veer Savarkar International airport at Port Blair in Andaman we were able to see the tour coordinators standing with placards carrying our names. We proceeded towards them and they greeted us with a bouquet of fresh flowers. We reached the hotel by a private cab. The hotel manager handed over the keys and asked us to return back to the dining hall for lunch. As we were really tired we asked them to provide the meals in our room itself.  By evening we were asked to get ready for strolling the streets of the Indian Archipelago. Throughout our trip, our tour guide was there with us. He shared many interesting facts about the Andaman. The Indian Archipelago comprises more than 300 islands and only a few are inhabited. There are some parts of Andaman which are occupied by the Stone Age people. We covered all the important places in Port Blair such as the national monument Cellular Jail, light and sound show and many more. By the evening we returned back to the hotel. And we unwind ourselves in the flowerbed. Before entering the hotel our tour guide reminded us to get ready early in the morning as our next destination was Havelock Island.  As I had read in journals the Havelock Island is known for its plethora of water activities, I was not able to control my excitement and was wishing for the sun to rise early.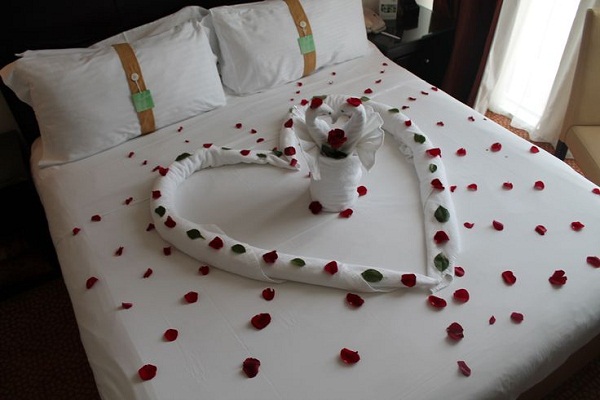 The next day we sailed in a ferry boat to reach Havelock Island. On reaching the island we were taken to the hotel for keeping our luggage. After savoring mouthwatering breakfast we moved to one of the best beaches in Asia called Radhanagar Beach. No wonder why the beach got this certification when compared to other beaches in our country the premises of Radhanagar beach are neat and clean and the waters are crystal clear. As my hubby had the certification of scuba diving course he opted for the same whereas I chose snorkeling. While snorkeling I got the golden chance to witness the charming beauty of coral reefs appeared in various structures and colors also I viewed various aquatic organisms that I had never seen and heard. I was a little bit afraid of whether they will attack me but the professional trainer who was with me assured that no harmful organisms are present in the water.
By noon we moved to the famous Elephant beach. The beach got the name due to the presence of elephants in abundance. We were lucky to bathe with elephants in the water. Even though all the water activities are similar in all the beaches of the Andaman Island, the sea walking or helmet walking is seen only in Elephant beach. More than the youngsters it was small children and travelers of middle-aged and above were availing the sea walking. It was for the first time we were practicing the activity. When we were walking in the sea we felt like we were strolling through some streets or in plantations by holding each other's hands firmly. It was a really mind-blowing experience. We departed Havelock Island by enjoying the scrumptious candlelight dinner in the resort. The next day we moved to Port Blair and did some cost-effective shopping and proceeded to the jetty. You might be thinking about what we were doing in the jetty on the last day. To add spice to the trip my dearest friend Priya booked ship tickets for our return journey.  It was our first voyage we really enjoyed the trip. The ship consisted of all modern amenities. We were blessed to enjoy the nature in its full extent. Thank you Priya and Andaman Tour Travel for making our honeymoon trip a memorable one.