Visiting museums would not be your cup of tea if you are holidaying in a city with kids. However, the one at this part of Dubai, or more popularly known as Museum of Illusions would be yet another fascinating experience once you have included them in your itinerary.  Everything that you find here will be rather questioning the existence of normal routines that you are very used to. Contrary to the other museum, the exhibits here had to be touched and experimented to find out the real fun. Take for example the Ames Room installed here will make you both shorter and taller with the blink of an eye.  Likewise, you would indeed be wondered on each of the exhibits and installations that you rush into.
Among the numerous exhibits installed here, we are picking up 6 of the most astounding ones and discussing its uniqueness and working.
True Mirror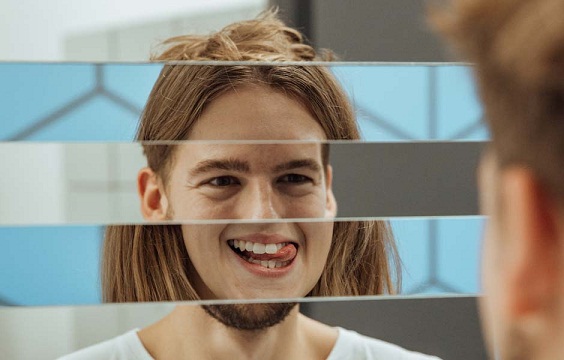 Mirrors could be the greatest evidence showing what you really look like. However, the one at Illusion museum could portray you the image of two different people standing on either side of the mirror. Quite surprisingly, the mirrors of this exciting exhibit are positioned in a zigzag manner that results in an unbalanced image of the beholder. They have to be moved to different positions to create more distinctive shapes of your facial expressions, which would be rather funny. In fact, they are very much ironic to the name of the exhibit here, i.e. 'true mirror'.
Head on the Platter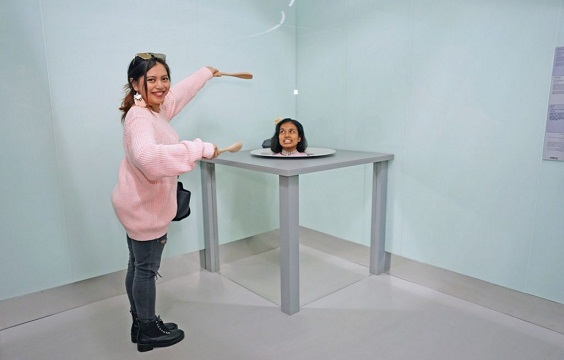 That epic picture which proves that you had dropped in Illusions Museum of Dubai can be clicked in front of this particular exhibit. The table and the chairs of this installation would resemble anything like a vegetarian restaurant of Mumbai, but the thing that makes them weird from the normal is that it is somebody's head which is served on the plate. We bet that you will not find anything as awkward yet funny in your entire Dubai tour, as they are not hurting anyone. So you must pick up those travel packages which has the inclusion of the museum in the itinerary.   
Clone Table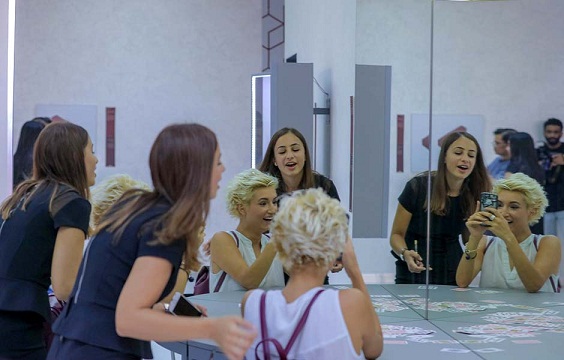 The real magic behind the mirrors and their reflections are being implemented here. Here around 5 reflections will be formed from a single object placed at the centre. When technically said, the circular mirrors are placed at 60 degrees to form various images at each of the spots. The visitors will be made to sit in front of the above said circular table along with a chandelier. The images that you get to see in front of you will indeed test your imagination and creativity to its fullest.
Turntables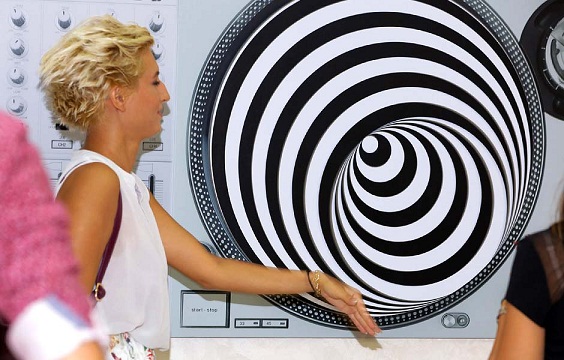 Even if it sounds similar to the above-mentioned exhibit, there are drastically different, yet very deservingly placed in this illusion museum. Once you are rotating this table and when reaching a particular speed will offer you a sheer hypnotic illusion. People with sight problem are advised not to stare at these turntables for long, as they would strain their eyes. Meanwhile, others can have fun by altering the patterns at every interval on them and get hypnotic!
The Chair Illusion
Although there are not many variations in the height of the people in real, but once they themselves become the objects, you could analyze the striking alterations that had formed when you are on the exhibit. Very creatively they show how the laws of perception do affect the height of a person plainly based on the context they are present in. Moreover, the concept of the interactive museum is best implemented in this installation, as the real magic of chair illusions can be observed only on when two or more people are posing in front of them.
Tricky Stick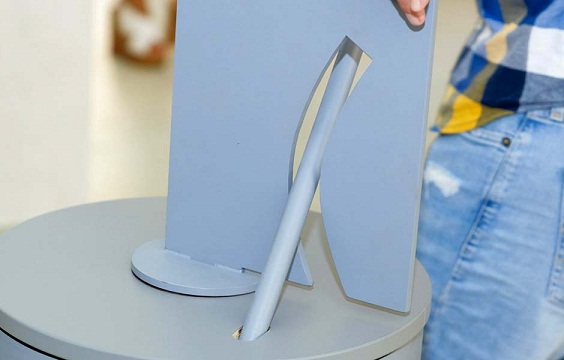 It is not only the kids who are startled at this sight but also the curious adults. It is pure laws of geometry and accurate that make the things work out, or more precisely, or making the impossible possible. Here, as not many would think that such a stick erected on a horizontal surface would pass through such a sophisticated cavity. Therefore, they are very perfectly called the 'tricky hole.'
Optical Illusions
Setting up the museum of illusions without the depiction of pure optical illusions could not make up the basic standards that can usually be observed in Dubai. Even though the large photo frames are still and paused they will be seen to be moving when you are staring them for some time. Such a concept can be analyzed by the confusions formed in the minds and eyes of humans. The impact created from such stagnant things is incredible and lively. Portraits like them are found during any tour to the first 3D museum of India in Chennai. Such similar sights can be experienced in the tour Packages based in Dubai city.
Kaleidoscope
You might have played with a kaleidoscope in your childhood after dropping any colourful beads to it to form countless patterns. However, at this museum, the size and the number of formations created amid the mirrors is quite large. You may even insert your face in between the mirrors and find as many reflections of your face in this huge kaleidoscope. Same as the smaller versions, you may move to different spots and gaze amazingly at the enticing patterns of yourself formed therein.
To experience the astounding exhibits of Illusion Museum, you just barely need to spare an 80 AED ticket. However, to witness the entire diverse experience of this bustling city, you will be required to roam and watch. Also, there are many more places to be explored. On such instances, never skip to contact Dubai Tour Trawell which is an efficient tour company based in Dubai. They had curated the most affordable yet cool travel deals that you could ever acquire in a city like Dubai. Being one of the best in the industry, the travel firm has been maintaining a commendable customer satisfaction all through these years.