When the western world has its David and Statue of Liberty to boast off, India, the land of rich culture and heritage has got some magnificent outputs of the skilful moulding in its kitty. Say, for example, the ancient temple carvings of the country are known for its intricate sensual outlook and other complexities. However, in the latter days, the sculptors, especially in Kerala had tried to create an impression of their self and inner thoughts in their respective pieces of artworks. Their sculptures had earned many appreciations for its unique themes and those that are basic humanely emotions. Given below are the most stunning sculptures in Kerala besides various other that you need to look out for while you are holidaying in this beautiful state.
Jatayu Bird Sculpture
It might be very surprising to realise that this lively statue of a historic figure situated in the Chadayamangalam of Kollam district was built in concrete at a hilltop above 1200 feet above the ground. More surprisingly, it was carved by a single person Rajiv Anchal within a span of 10 years. The massive structure measures 200 feet in length, 150 feet in width and 70 feet in height. Presently, this magnificent sculpture is the largest bird-sculpture in the world.
Malampuzha Yakshi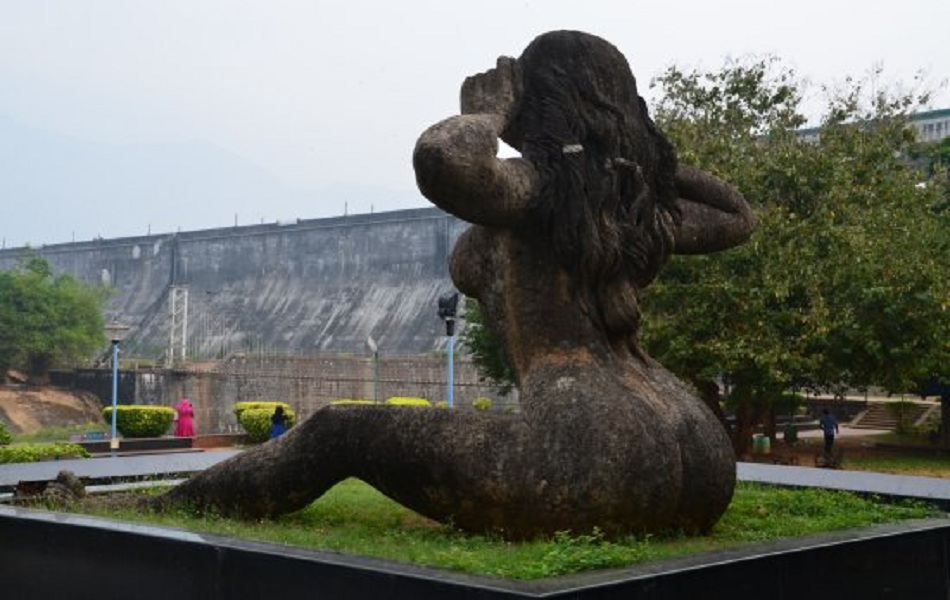 Right from the earlier days, tourists from Kerala and other domestic regions had been a too popular destination of Malampuzha by their own or after booking packages. So there is every chance that this realistic statue of Yakshi erected amid various other structures in the garden beneath the largest dam of Kerala had received some remarkable called as the most popular statutes carved out by the celebrated sculptor of Kerala, Kanayi Kunjiraman.
Conch Sculpture at Veli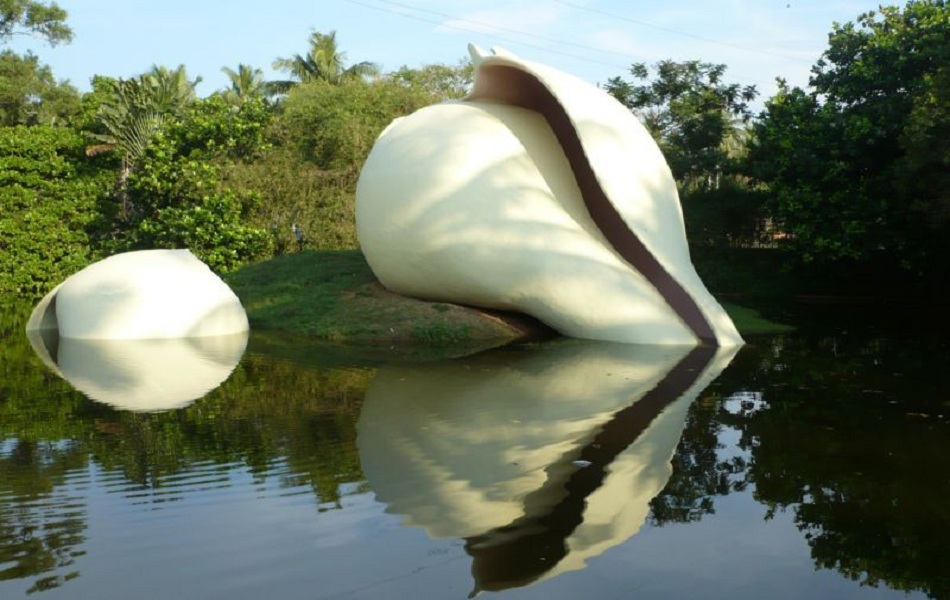 Conch is yet another unique work of Kanayi Kunjiraman that can be sighted on you that mandatory tour to the most common weekend getaway place of Trivandrum district, at Veli Tourist Village. This unique structure can be seen dipping in an artificially created irregular pond with deep green waters. You may enter the recreational premises of the village once paying for the cheapest entry tickets.
Ezhimala Hanuman Statue
The tallest ever Hanuman statue built in Kerala can be sighted on a hilltop named Anjaneya Giri at the outskirts of Ezhimala in Kannur district. It is quite astonishing to apprehend that the 41 feet tall statue was moulded by an amateur artist, KKR Vengara. The sculpture of the deity also stands high up on a hilltop, from where you could see the adjacent beach in a birds eye's view.
Jalakanyaka in Shankumugham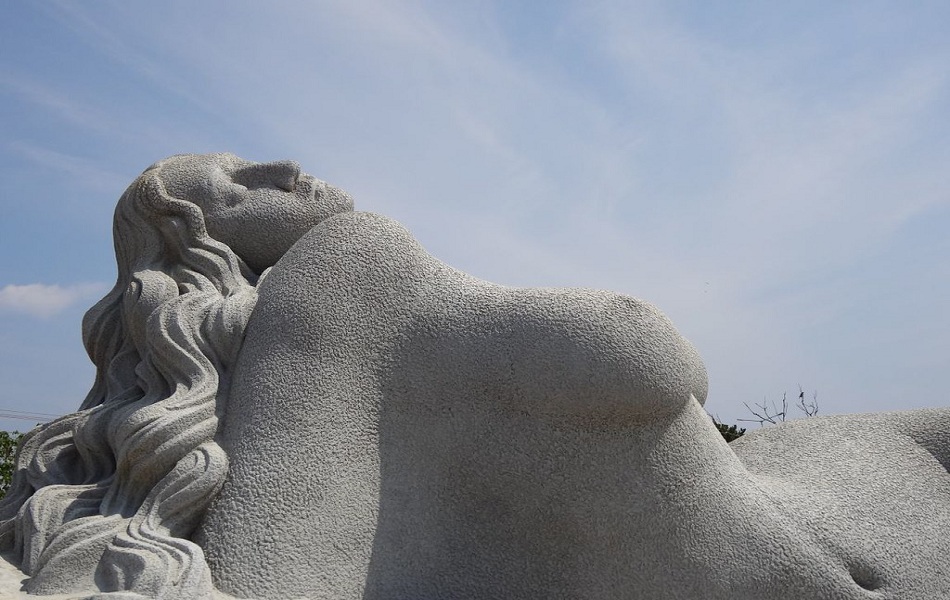 As the name implies, Jalakanyaka is a massive statue of a mermaid erected on the smaller slope situated adjacent to the most-visited Shanghumukham beach of Thiruvananthapuram in Kerala. Citing its bewildering beauty, the premises near them had been a popular location for filming various Malayalam movies. Measuring a length of almost 35 m, this structure too an appreciated artwork of Kanayi Kunjiraman.
Mother and Child Sculpture at Payyambhalam
Situated at one of the most popular beach destinations of Kannur, in Payyambhalam, the Mother and Child statue is a remarkable piece of realistic sculpting. The very emotions and the matrilineal feeling are very gracefully conveyed through the statue by Kanayi Kunjiraman. Apart from this, various other sculptures stand amid the lush green gardens of this getaway place.
Statue Mermaid at Kollam Beach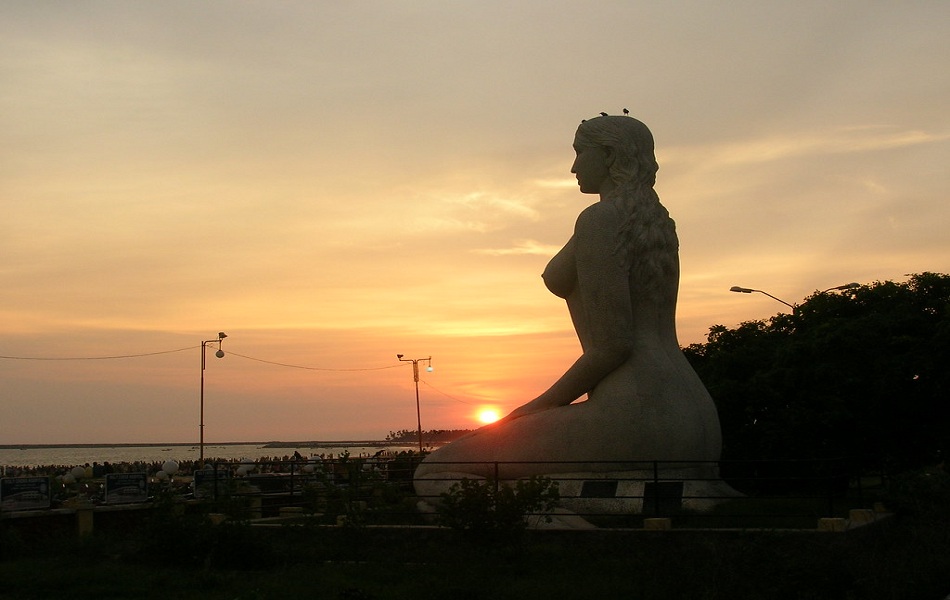 At this widely visited beach situated quite adjacent to the major city of Kollam, stands yet another mermaid statue which can be sighted in sitting position. Because of the very same reason, they are claimed to be the tallest mermaid sculptor of Kerala. The sadly looking mermaid 35 feet tall statue was carved out by artists Shantanu and Vijayan.V.Chavara. The situation was in connection with an old story in which a mermaid fell in love with a sailor living in the land. Unfortunately, she had to pay the price for that unnatural act, as she was cursed and had become a stone because of her communiqué of earthly species like him.
Sculpture of Bhoomidevi in Thiruvanathapuram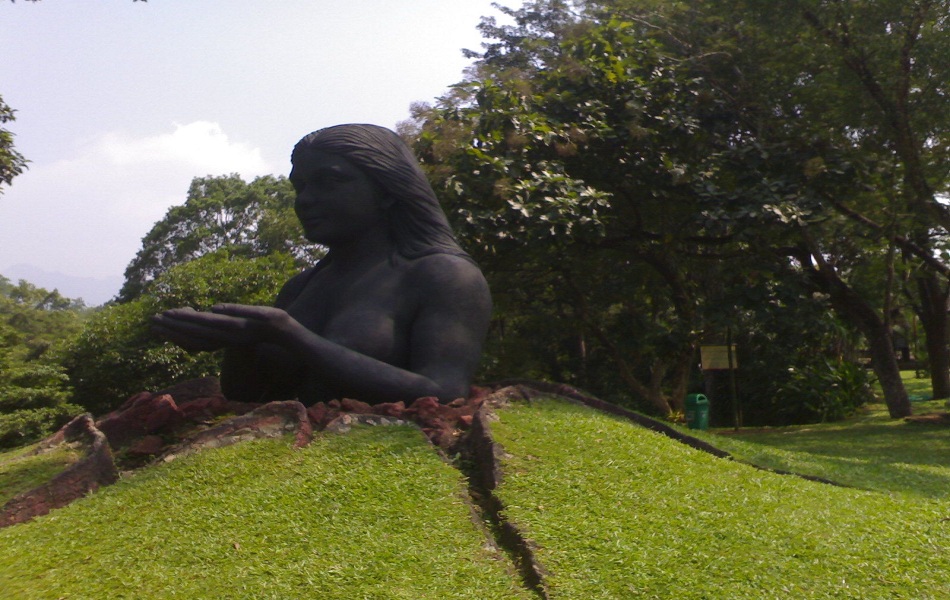 This unique sculpture of Bhoomidevi has got its own relevance for being the only one of its kind. They are set very aesthetically midst of the beautiful lawn in Trivandrum Botanic Garden and Research Institute.  The thought-provoking black coloured statue can be seen when you are visiting the Jawaharlal Nehru Tropical Botanic Garden.
Kuruvan and Kurathi at Ramakkalmaedu
The emerging travel destination of Ramakkalmaedu in Idukki district has got this particular sculpture as its landmark. Actually, there are two separate hillocks at this area under the name 'Kuravanum Kurathimala.' However, the alluring statue of the same name was opened to the public in 2005 was carved out by artist C.B Jinan. Moreover, it was two historical characters that were consequential in the construction of Idukki Dam who was portrayed at this hilltop.
Like the splendid artworks listed above, there are many more such wonders of nature as well as man-made here in Kerala. You need to at least catch a glimpse of them when you are holidaying in this astonishing state. When you had planned of visiting Kerala, never skip contacting Dream Holidays. The reputed travel firm had set various tour packages targeting all sorts of travellers such as honeymooners, family and others on group tours and solo trips. More importantly, you could avail their services at the most affordable rates. Their popular travel destinations are centred in Munnar, Thekkady, Athirapally, Kanyakumari, Wayanad, Kochi, Kovalam and Alleppey. Yet if you are insisting on exploring any other interesting scenic locations of Kerala for your tour, the supportive consultant team would be in open arms for you.