Our decision to spend our family vacation at the God's Own Country Kerala would be never regretted in our lives as it was taken quite incidentally. Our very first destination was Ooty in Tamil Nadu but had changed them from that plan many days later.  It was on the suggestion given by our Mallu flat neighbour who is from the same district where Ponmudi and Veli are, that we showed up with such a decision. Actually, our major travel destination for our vacation was a beautiful hill station of Ponmudi in the north-eastern limits of Trivandrum. Me and my family being ardent fans of vacationing in hilly regions, we plan and try to visit each and every such destination of the entire country on our every vacation. For the last 4 or 5 years, we would decide with the place (different from our hometown Ahmedabad) after discussing that first with the kids and then my husband.  Actually, our twin boys as no more the small innocent kids, they had become old and mature enough (at this 12 years of age) to search for travel destinations from our phones and book a tour package themselves. They would wait for a 'Yes' from their dad at the end of the day.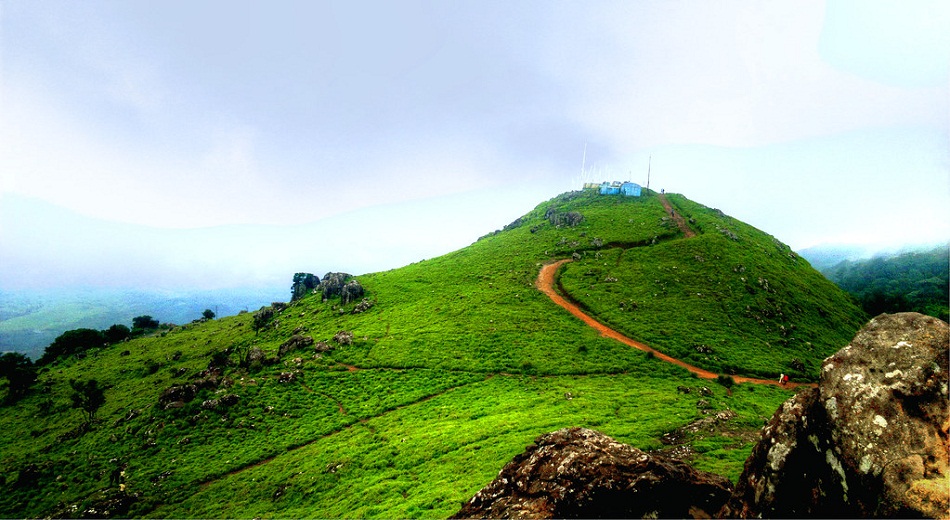 We further got to know more about Ponmudi from the tour consultants of Gogeo Holidays, which was the company on which we had booked our family vacation to Kerala. We had lots of fun and entertainment from that charming and peaceful tourist destination. And on the final day of our vacation there, we had to cancel our rock climbing adventure at the hill station following the weak health conditions faced by one of our boys. We got him treated from a multi-speciality hospital back in the city and were staying at a hotel. Unfortunately, our babies were feeling disappointed by that sad circumstance. Later, it was that random idea of their concerned dad which brought that smile back to them. I was a bit doubtful of our intentions with our booked packages. Even then mustering all hope, he contacted our tour company. They were kind enough to arrange a getaway to Veli Tourist Village.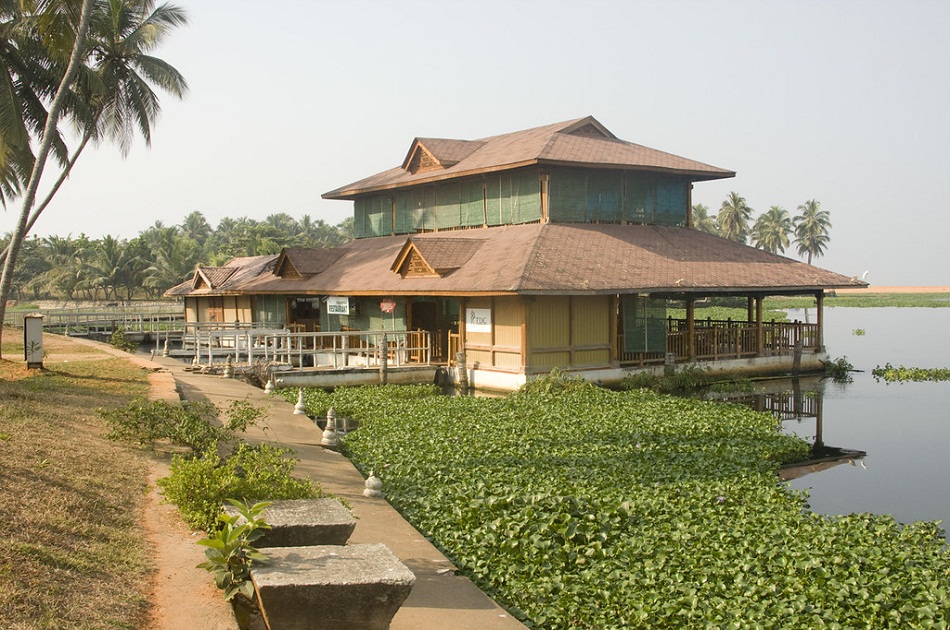 After informing this glad news to our boys, they were literally jumping out of joy. We too were happy after seeing them glad. So on that day, they sent us the cab in which we were to travel. As it was not a weekend, there was not much crowd at Veli until it was evening. Further, to the boy's happiness, they got to see a lovely children's park once crossing the entry points of the Veli tourist village. I think they did not miss any of the rides there, as they tried their hands on the swings, slide, see-saws, climbing frames and those revolving kind of things. The kids were having their own sort of enjoyment. Meanwhile, I and my caring husband were strolling along the beautifully laid stone pathways built parallel to a lake. We did cherish and got reminded of those good old days that we spent together at Vijay Nagar when we were getting to know more each other soon after our marriage. However, the one at Veli was a different one. It had an exotic beauty, known to be exclusively found in those famous backwaters of Kerala.
When the boys got tired after playing at that particular park, all of us had some refreshments from a cafeteria situated inside the compound of the village itself. This further boosted the energy levels of the kids. So after that, all of us were walking amongst the interactive statues (as they are commonly known and analysed) lay here and there. Those were indeed the artistic structures carved out by some famous sculptors. One of the famous names that I got to remember was Kanayi Kunjiraman. Each of these statues was portrayed as very touching and life-changing messages, which were convinced to the lame public in an altogether different medium. Later, we strolled past all of these to reach the most exciting artwork of the entire villages, as far as my personal artistic approach was concerned. I had always admired these kinds of artworks right from my childhood that had even compelled me to pursue a diploma in Fine Arts.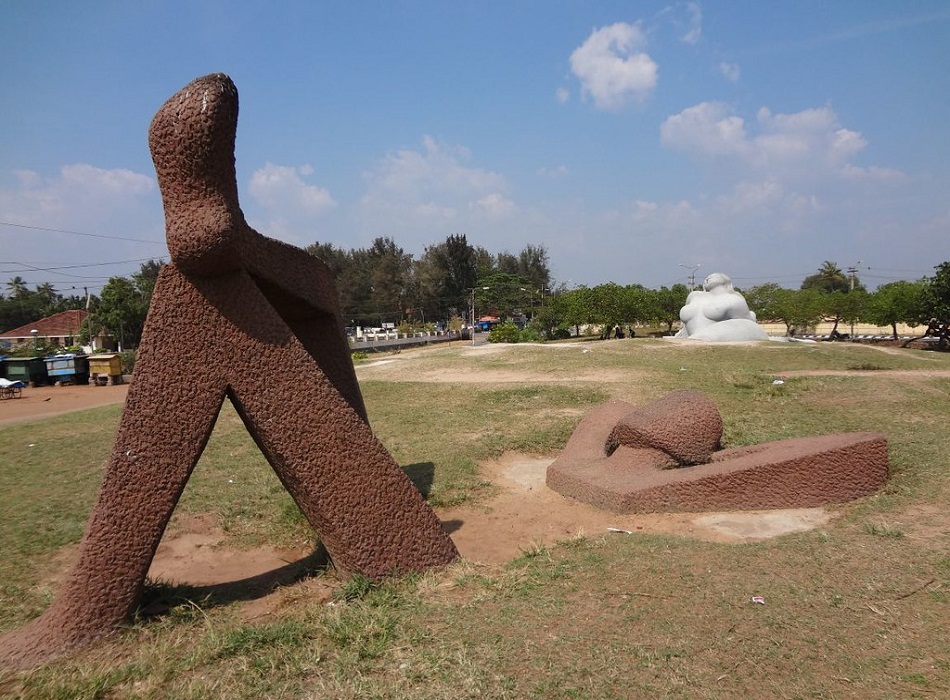 Moreover, I had never expected that I will be getting to witness these kinds of a splendid collection of artworks in a place like this tourist village to be visited on our family tour. Yes, the sight that did excite me was a huge sculpture of a woman laid on the ground and there was green grass planted all over it. It was truly alluring. I had never in my life witness such a unique artwork. While adoring that, the noises of our kids (when they were shouting that they were feeling hungry) did beckon me back to the 'realities of this real life.' I was not that chained woman lying silently with all those woes tied together and suffering (the emotions that I perceived from them), whereas, I was fortunate enough to have a happy and satisfied life with my caring husband and loving kids.
We proceeded to a floating eatery set inside the premises of the tourist village alongside the banks of the Veli Lake. The menu card that we got to receive itself was sumptuous. We ordered some seafood curries along with plain rice, as we were at that time accustomed to the rich food culture of Kerala.  Both our hearts and tummies were satisfied with the wholesome traditional lunch. Our very next venture was the boat ride across the Lake. We opted for the normal boats instead of the paddle boat on which we could have spent our family time together. It was so because we were feeling a bit tired after lunch and the kids may get tired by paddling. Further, when I enquired, these kinds of common boat rides was the one included in our newly customized tour packages. Later the boating experience too was very soothing and enjoyable as we got to witness the greenery of the state even at these coastal regions. It was actually an estuary, where the Veli Lake was getting merged to the Arabian Sea. After returning from the ride, we saw a beautiful sunset from the beachside of this tourist village.
In every aspect, each and every instance of this unplanned getaway to Veli was simply awesome and special to us. Thanks to Gogeo Holidays, who made us feel special on this awesome trip.