With numerous captivating beaches situated on its unrestricted islands, it is quite inevitable for any wanderlust to get confused about which one to choose for their holidaying. Some of these islands and its marvels can be reached by travelling some distances either by land or sea and some others could be hundreds of miles away. From the capital city of Andaman and Nicobar Islands, you could head to the unexplored Rutland Island which is at a few distances away from Port Blair. Here we are elaborating you some significant details of this wonderful island those will be helpful while visiting them all by yourselves.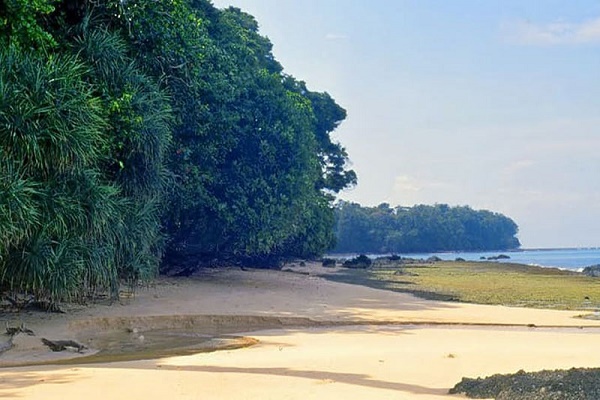 The Island of Rutland is positioned to the southern side of Port Blair and therefore, the barely inhabited landmass is under the control of South Andaman administrative district. Within its 121.5 km sq of area, the length of its coastal line will extend up to 69km and it is in these areas that the population comprising of Bengali, Tamil and Hindi speaking communities live together peacefully. Interestingly, yet another sort of Jarawa tribe called Rutland Jarawa were the inhabitants of the island, who were also known by the name Jangil. Furthermore, when talking about the marine life dwelling on the island, they are indeed very sumptuous and a larger portion of the island constitutes certain parts of the Mahatma Gandhi Marine National Park.
How to reach there
From Port Blair, you may proceed to the embarkation jetty from where you could hire a boat that would take you to Rutland Island which is 22.7 kilometres away, which will be reached by around 2.5 hours. Or otherwise, you may sail by government-run ferries across the Andaman Sea. Moreover, they are located in the south of the capital city.
Major Tourist Attractions
Dhani Nallah: They are the most important place to sightsee in this entire island, as they are known for its bustling Turtle Breeding centre. At the seashore, some rare varieties of sea turtles will be seen to be laying eggs at the night and once they break, the hatchlings will be going back to the sea through its charming beach.
Bada Balu beach: Again their remoteness had made the rustic beach look so peaceful and relaxing. So when compared with the other happening beaches of Andaman and Nicobar Islands, you will not be finding much crowd on its vast shore with an unnatural concrete structure. Tall trees lined in close proximity with the sea waters are surprisingly very thick and wild.
The forest cover of Jahaji beach: They are yet another lush green region of the island, where the seashore itself does look sheer plentiful with so many huge trees. Therefore, the beaches of Jahaji in Rutland Island are preferred by the visiting tourist as a unique camping destination.
Chidiya Tapu: This paradise of birds is a sought-after destination to every traveller coming to the archipelago, especially if they are a bird-lover. With such a diverse population of flying birds visiting the region, they had been evolved to be a biological park to conserve and study about them. In addition to that, the sunset that you get to witness in this enchanting seashore with numerous uprooted trees is claimed to be one of the best in the entire group of Andaman and Nicobar Islands.
Things to do
Snorkelling: As white sandy beaches of Rutland Island are less visited, you could expect for serene beach area and at its water clean. Because of which, you could view some mesmerizing views of underwater marvel while you are indulged in the water sports activity of snorkelling. Other than that, the bewitching group of coral reefs form offers a whole new experience to the travel enthusiasts.
Learn Open water diving: Tourists coming to the island could step on to a level higher in the daring activity of Open water diving. Those who are experienced in the activity could plan dives to even up to 60 feet once accompanied by a certified PADI instructor.
Catch a glimpse of Turtle breeding: This could be one of the most interesting things to do while vacationing on the island of Rutland that should never be missed. Moreover, many of the tourists do come in search of this Turtle Breeding centre in Dhani Nallah located in Rutland to watch and observe sea turtle breeding. At the seashore, you could spot them returning to the ocean waters after they are hatched.
Adore the rich marine life: Even though such an activity can be undertaken from all island destinations quite efficiently, the one that you would behold underneath the surface of seawaters surrounding Rutland Islands is different. They are rich in its whopping population of fishes, corals and shells. Because of which they are included in the conserved areas of Mahatma Gandhi Marine National Park.
Where to Stay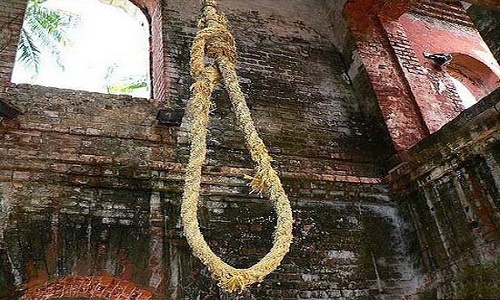 The places to stay in are quite minimal in the island of Rutland as the tourism prospects are only prospering in the region. Moreover, in the available accommodation spaces, it would be difficult for the visitors to the island pre-book one of them. So when you are planning to make your holiday in these parts of Andaman islands, you may have to stay back in any of the resort in Port Blair and head to Rutland Island for a one-day trip by including in the tour packages.
When to visit them
This would be in sync with other islands of Andaman. The visit to the island could be most pleasant during the months from September to February, as the ocean waters of the seashores of Rutland islands will be clearer then. Furthermore, your plans of vacationing on the island can be avoided in the rainy seasons commencing in the months of June and July, when the sea is rough.
Where to Eat
From any of the limited number of seafood restaurants setup in this remote island of Andaman, you may satisfy both your heart and tummy. Yet, you could consume more multicultural cuisines from the eateries spread across various parts of the capital city in your tour. Nevertheless, in some instances, such food culture would resemble that of Mumbai.
 Once you had already reached the exotic islands of Andaman and Nicobar, do not hesitate to travel a bit more than the usual as you will be treating yourself with the hypnotizing views of crystal clear sea and its white sandy beaches surrounded by lush greenery and many other such breathtaking sights. Andaman Tour Travel based in Port Blair had created diverse tour packages with engaging trips to popular tourist locations and exciting water sports activities. You also could avail these best travel deals by contacting them online or ringing them up on the WhatsApp Number provided on their website.