Deciding on a picnic location with cousins and friends on Elegant Kerala tour packages can be quite confusing. There are so many beautiful locations here that you keep wondering what to choose and what not to! In fact, even if you pin down a particular type of location like waterfalls or beaches to visit, there are so many in Kozhikode and the nearby areas! Yet, we found the Kakkayam Dam and the catchment area quite amazingly beautiful. It so happened that, as we were discussing, we had the television on and saw this beautiful song which was filmed at Kakkayam. We just had a glimpse and decided on the spot immediately. We started early in the morning from Kozhikode beach to Kakkayam Dam.
The dam is around 45 Km away from Calicut City. This place is so beautiful that once you reach here, you will never want to leave this place. Not only the reservoir, but the picturesque and tranquil beauty of the forest and the evergreen landscapes are things that you cannot compare with any other place. Still, it's not been utilized by the tourists and not there in the Kerala tourist map! This dam comes under the Kuttiyadi Hydro Electric Project. This is placed at 2450 ft above the sea level. Kakkayam is best for trekking. Since it is under the dam area you need to pay a fee. Kakkayam is forest area and it is surrounded by waterfalls, hills, and streams. Curved hill roads with green valley and dense forest on the either sides are haven for the trekking lovers and adventurous people. You can enjoy the Kakkayam Valley, Urukuzzhy waterfalls and Kariyathan rock in Kakkayam Dam. There is a hanging bridge over the waterfalls which are superb. When you travel through the winding roads, you will be able to see a giant tree called 'Tholaranji'. This tree is around 87 years old. You can't take a camera and other items inside the Dam area. You can't take even the vehicle inside the dam area. I bet the camera will miss the best shots in its life. But you will enjoy the Best moments of your Kerala tour packages from Surat hands-free here! You can see many species of plants and animals in Kakkayam. The International Union of conservation of nature selected the Kakkayam Biodiversity zone as the best bio zone in the world. Local clubs and people will help you with trekking facilities and for other purposes. You can see many elephants, monkeys, and deer through your travel. Near to the Dam, you can see beautiful butterflies. Climate always keeps you cool and pleasant at Kakkayam. This is the best place for couples to enjoy their Honeymoon.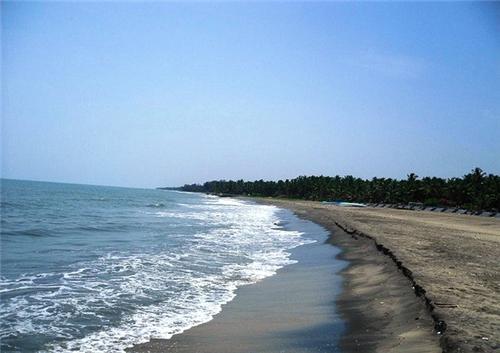 If you check with the locals, anywhere you visit during your Best Kerala Honeymoon Packages, you will be able to find out such amazing and beautiful locations that rarely find place in the tourism map. These will be tranquil places where you won't find any crowd or artificiality. There are many such beaches in Kozhikode where very few tourists have ever visited. These are all known to the locals only where they visit with their friends and family regularly. While in Kozhikode don't miss the yummy flavours of Biriyani and Sulaimani and Milk Shakes and Halwa and.. well, the list will go on as Kozhikode is a foodie's haven! Mananchira Ground, Mithai Street, Pakshipathalam and many waterfalls are there in Kozhikode that attracts a lot of tourists. Do not miss shopping here as the place has some of the best snacks and handicrafts. The people are quite friendly and helpful too!