When it comes to honeymoon experience, everyone wants to experience something classy, different and special and at the same time reasonable and suitable for their budget and time available. Zero-in in the honeymoon destination itself can be a draining task for many. Kerala makes an exotically romantic honeymoon destination for the newlyweds.  It is renowned as one of the ten paradises of the world, with its so many nature blessed bounties, amazing romantic activities to get involved in, and easily available Awesome Kerala honeymoon packages offered by many travel companies like Dream holidays, many couples are heading out to this wonderful location all around the year. God's own country offer a lot more activities, romantic getaway spots, hideouts for an enthralling honeymoon.   Here are some of the best experiences for honeymooning in Kerala and some ideal locations to head out with your sweetheart. By starting out your new life in such a beautiful place, you can surely go with your married life in kick off classy style.
Romantic Candle Light Dinner in Neolithic style
Best spot- Edakkal, Wayanad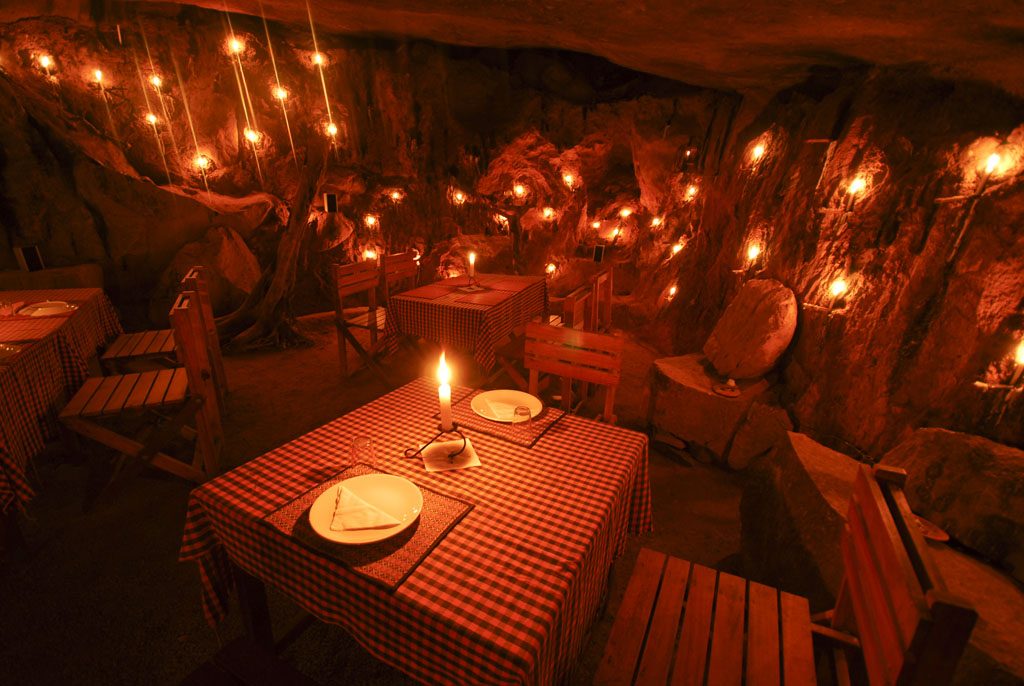 Imagine a dine in a natural cave lit with candles in some of the most pristine location? Then head out to Edakkal Caves in Wayanad.  Here you can get your dinner served inside a cave that Is lit with more than 100 candles and enjoy your sweet moments in the most Neolithic style. It would be absolutely mind blowing experience for you.  This is marked as one of the most romantic things ideas to pursuit by the popular Lonely Planet magazine.  IN order to pursue this, you have to get your booking done beforehand, then you will get a cave exclusively arranged for you according to your preferences. If you are planning to explore more of South part of Kerala then a romantic dine out at some cliff overlooking the sea at famous beaches like Kovalam would be a perfect option.
Ignite romance in a floating luxury  in Alleppey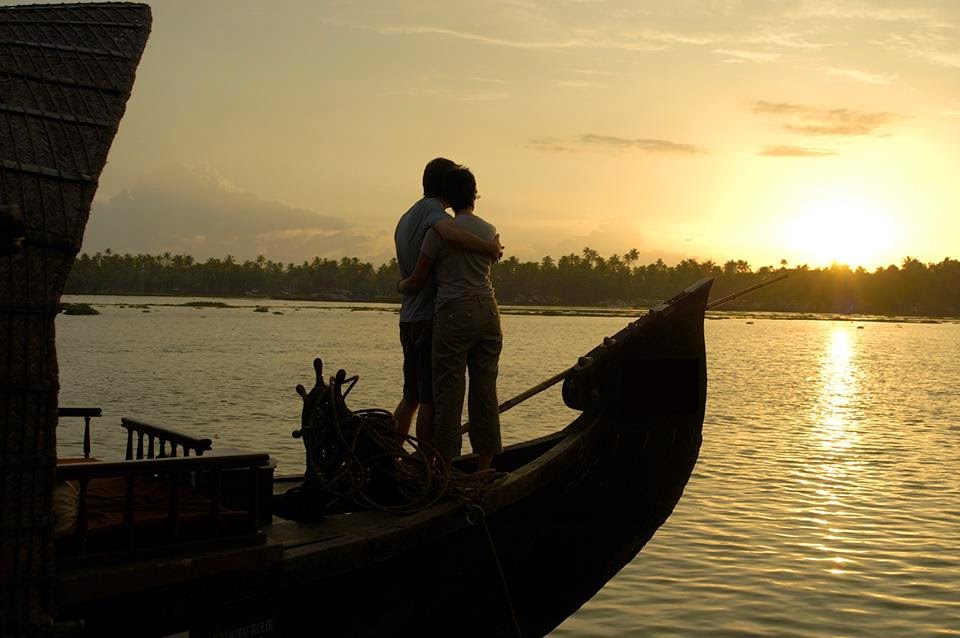 To kindle your romance, there is not other best option than sailing on a houseboat in Alleppey with your loved ones. This experience can be easily covered with your Best Kerala tour packages. Have leisure time sailing along the serene backwaters, sleep in for the whole day in a fully furnished houseboat with all modern amenities. This can be the best way to experience Kerala in a traditional style. As the sun set in the background of lush greenery, romance simply bounds under the clear sky and then set out a can dine with delicious South Indian cuisine freshly prepared by the chef. As you float in that absolute luxury with your beloved, you would feel like you two are the only people in the entire world. It is advisable for the honeymooner to choose the kind of houseboats wisely in order to get more privacy and romantic ambiance. There are many exclusively designed options for the honeymooners.
Twilight view at the glamorous Bollywood location- stunning Athirappilly waterfalls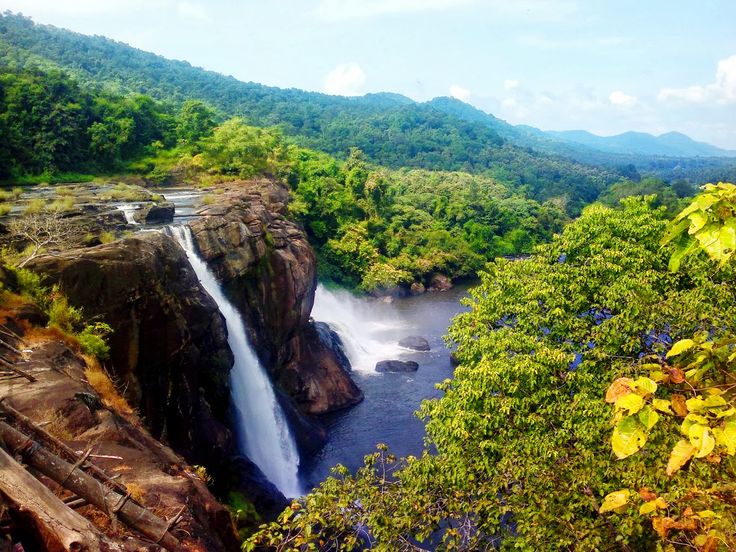 The dusk at the magnificent Athirappilli waterfalls located in the Thrissur district is yet another not miss experience for the honeymoon couples.  The magnificent sight of the Chalakudi river plunging down like a white cascade path towards a distant horizon is a breathtaking sight for the eyes. You can also have an exciting trip along the route to reach this spot amidst of the green forest enjoying the beautiful scenery.  You can also soak up in some stunning views by taking the adventurous path to reach the bottom side of the falls and feel the refreshing touch of water. In order to have some magical romantic moments do not miss out the stunning twilight view at this famous Bollywood location? The best time to experience this place in its all glory is between the months June and September. You can also choose to spend some cozy time at some rain forest resort offering splendid natural views.
Take some memorable honeymoon life by Dress up in Traditional Kerala style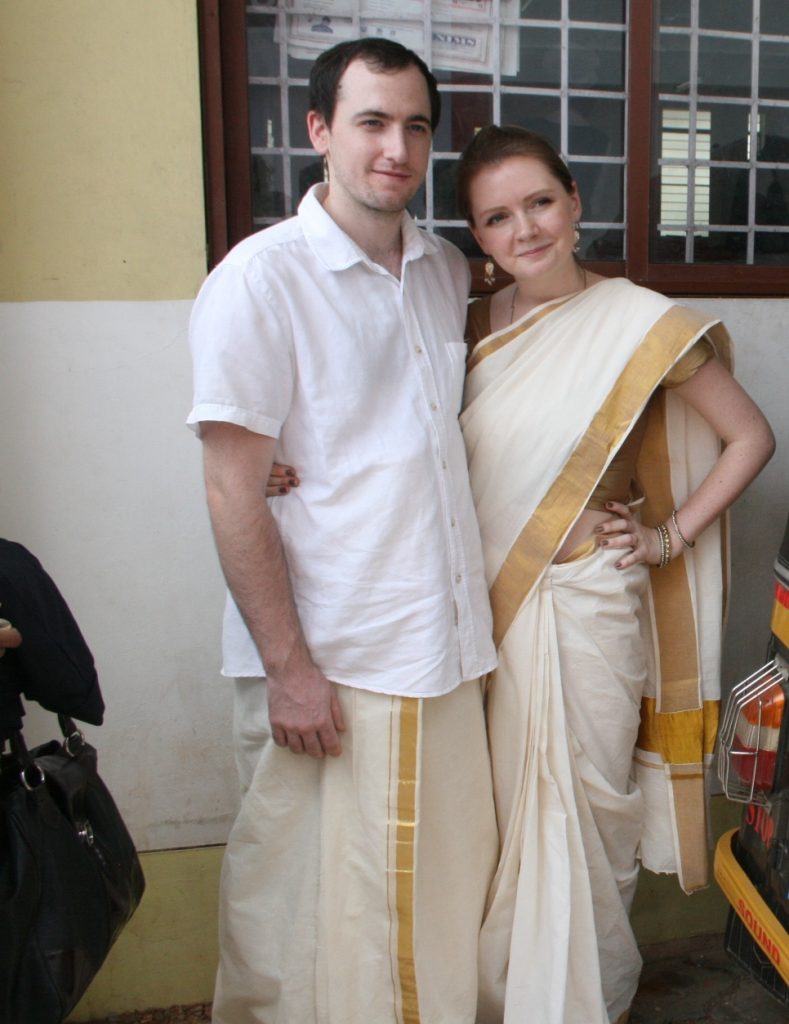 You would be fascinated to see still some Keralites dressed up in their traditional attire. So on a comfortable day out have some fun dressed up in conventional Kerala kasavu saree and mundu. These elegant off-white dresses are surely pleasing to the eyes and comfortable. For guys the traditional attire is the Kasavu mundu which is worn around their waist and for girls, it is traditional Kasavu sari that is wrapped around their body. These can be perfect souvenirs to take back home also.  Do not forget to click some cute honeymoon lives of those magical times in the God's own paradise. The best spots to wear this traditional attire is at some temple festivals and for a village life exploration.
Enjoy the scintillating experience of Ayurvedic Couple Massages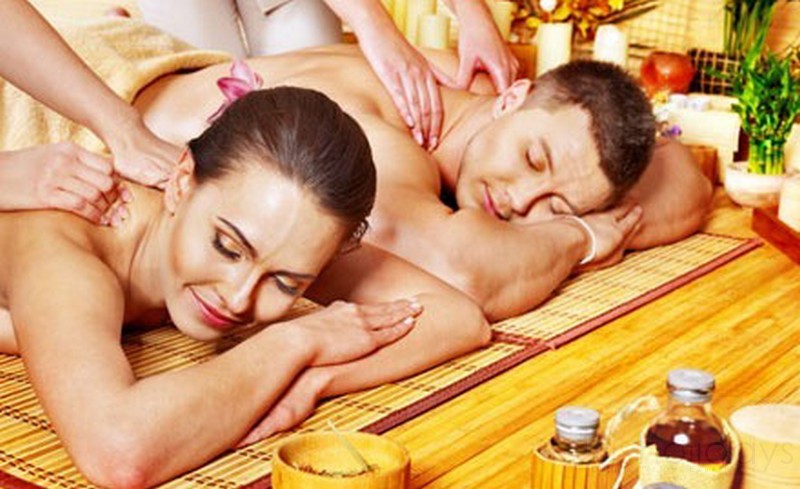 Experience the aromatic couple massage at some Ayurveda resort or spa while on your Kerala trip. You wouldn't want to miss out on an Ayurvedic experience while in Kerala- home of Ayurveda, the ancient science of healing. This will definitely help you are rejuvenated, detoxify and relax completely. Kerala also boasts off some of the best Ayurvedic facilities In the entire world, and you would have amazing options for that at beach side and backwater locations.  This would be a scintillating experience where you could get pampered along with your loved ones. In some of the places, you might also get discounts and offers especially for honeymoon couples.
Embark on a Romantic Trek  to view the heart shaped pond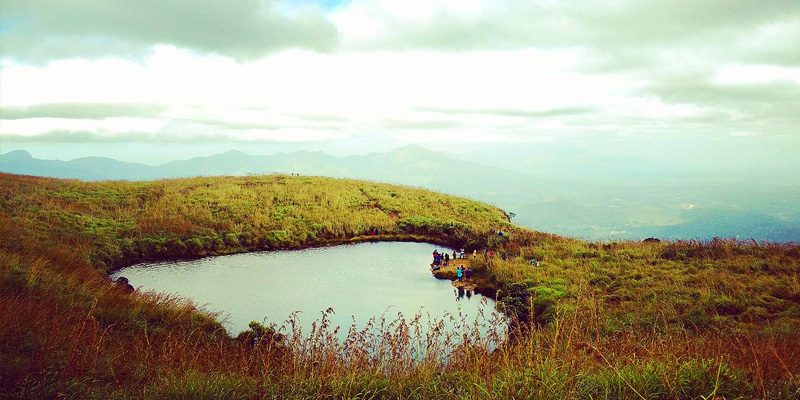 For adventure seekers, mix some romance with adventure by trekking up to the heart shaped pond at the Chembra peak in Wayanad.  There are not many places in the world where you can witness such magic sites of nature. This mild trek to reach the beautiful Chembra peak amidst of rolling lush green tea gardens would be also served like an outdoor activity that will add some excitement to your honeymoon trip. The spot is perfect for clicking some romantic pictures, the views from the peak of the hill will offer you amazing site of the entire district.  Before starting the trekking, you need to take the permission from the regarding officers and also it is best if you start early in  morning.
There are still so many activities and sightseeing spots in Kerala that will spice up a romance during your honeymoon trip.  So make this promising occasion with unmatched attractions offered by Best Kerala honeymoon packages that are designed in such a way to offer you beyond imagination things during your honeymoon.