Tired of being confined to four walls of daily life where every day ends with a deadline. I longed to escape from the clutches of normal life and set out for a smashing trip but more than smashing, I required a trip with no adventure but to feel close with nature. Being an IT professional, apart from work life there is nothing to get charmed excluding weekend trips to native place in Kerala. Bangalore life is almost a busy cum pressurised life but if you have immense time with you then it will sound comfortable but unfortunately where is that immense time? I could feel nature is calling out for me and day by day my wish to set out for a trip strengthened but where to go was a great concern. One thing was sure the desired location must be cool and chilly as I love to get cosy inside my blanket or sweater. Due to lack of time, it seemed difficult for me to chose a place. I started looking for some less explored offbeat destinations so that they are less congested and we can enjoy our day with utmost fun privately. Idukki was my choice and I spotted some of the places which are relevant in history and epic too. I felt it is better to choose a holiday package from any authorised travel site like Dream holidays and went on with selecting the best Kerala honeymoon packages from delhi so that the travel will be so comfortable and no need of wasting time in searching for an accommodation. Luckily my husband too got a leave and it was really exciting for us to visit the land of amazing tourist destinations.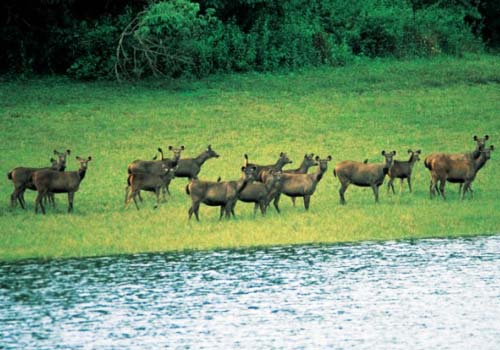 The day has finally arrived, when we start our journey to unleash the eminence of vibrant picnic spots in Kerala. The flight was at evening on the day of 5 Th June 2017 at 5:00 pm to Kochi. We landed Kochi at late night and was received by a representative of tour organiser at the airport who took us to a hotel in Kochi for an overnight stay and shed away the travel drowsiness. The splendid dinner made us sleep too fast with an equal excitement for the next day's fun. The trip started next day with an energy drove breakfast and headed to Thekkady. Our guide was extremely polite and shared some informative facts of places at Thekkady and he asked us to indulge in adventures but we were lacking the time and was looking for some good moments visiting offbeat spots in Idukki but what so fun without taking about a trip on Periyar lake. When we entered the gateway to Periyar Tiger Reserve traversing some path a monkey suddenly dropped into the top our car creating a feeling of a sudden fright. Anyways he welcomed us so funny! We availed the boating ticket and waited till the guards call out. Took some funny pictures backgrounding mischievous monkeys who are keen on snatching food items from tourists. All were in a good of panic when monkeys approach them which was quite funny to watch at the same time ewe had already experienced this fear with a warm welcome. The boating started and it took to the outskirts of Periyar lake and unfortunately no wildlife was spotted except some rare birds. It is actually easy to get a affordable kerala tour packages from delhi when it is off season but there are no chances of viewing wildlife.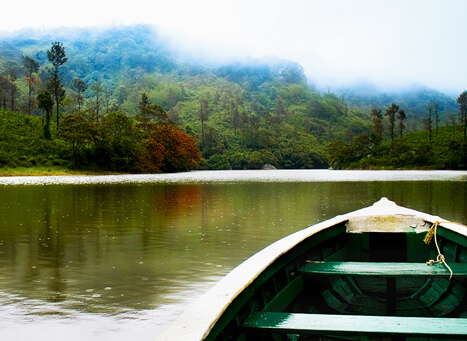 The hunger was calling out us and after leaving the area of Periyar Tiger Reserve we entered a hotel at Kumily for exclusive lunch and believe me! it was so tasty. Our next destination was Vandanmedu which was 27 kilometres away from Thekkady and is known to be a picturesque small hamlet. Are you surprised to know that this small village is the largest producer of cardamom in the world? Well, I was! While approaching the village the aromatic presence of cardamom welcomed us too early before we reached there. Vandanmedu offered guided plantation tour through long stretches of cultivation inhaling the aroma of spices. It was so romantic for us to walk amidst the plantation and taking selfies. After which we headed to see the old buildings of Vandanmedu which have a historic significance. First, one to be mentioned is the former Anchal or post office which is presently the staff quarters of the postal department constructed in early 20th century is considered one of the first post offices set up by British in the area to deliver official communication to the British officers working at the plantations here. We saw a road which led to the former post office and is believed to be the road through which timber was transported before the Kumily-Munnar state highway was built. The office we spot here is not built new but is actually a renovation of erstwhile staff quarters, for example, the village office at Vandanmedu was the administrative office of kings of Travancore erstwhile. I was astonished to watch these structures and a local told that a settlement register kept here ha authentic records of that time and he told us to visit few more buildings which presently been used as the administration office for cardamom plantations. Near to the office, we can see some trenches being created to prevent wild animals like wild tuskers from entering the area. Since it was evening, it felt really good especially the climate, the sight of greenery, ripened fruits and vast plantations will completely rejuvenate your mind. Upon our guide's request, we stopped our days fun and went to a hotel in Vandanmedu. The place has many hotels and resorts providing finest stay.
Next day we set out for our journey to Panchalimedu and Grampi but before which our guide suggested us to visit Puttadi and out of excitement we asked what so special about the place. He didn't answer but told to trust him and what is there at will be a surprise. We agreed and headed to Puttadi and at last saw what he was talking about. Even though it was not raining we could spot some folks standing under the shade of a big rock. When we approached it was really amazing to watch a very big rock. The guide uttered its name where we standing as Shankurundapara. The stunning view of Ramakkalmedu was visible from there. Ramakkalmedu was the area where highest wind speed is spotted in Asia and that too is visible from here. I never heard of such place and couldn't spot in the tourism map of Idukki but in my suggestion, if proper facilities are provided, these areas can come up to a popular tourist attraction. We were reluctant to leave the place so decided to spend some more time swaying in the strong winds having our snacks. We thanked our driver for showing us this place and will obviously suggest this place for those who are looking for a amazing Kerala tour packages with price so that can let their newly wedded days to be covered with blissful moments.
Our next tranquil destination was Panchalimedu a same like picturesque spot equally having epic significance. I chose to visit this place owing to my epic craze and really wished to visit the place. On the course of the trip, when we were approaching Panchalimedu, my ears were getting closed due to pressure variations and there was some intermittent halt for us to free from the clutches of chilly cold to have a sip of tea with snacks. On further proceeding, we reached Panchalimedu and to reach the top a small trek was necessary. The hill looked somewhat steep. Finally, we were on a challenge to trek together to check who can withstand without getting tired or saying no give up. Like our lives, the trek was also funny accepting the challenge and finally, we both reached the top. Our driver also accompanied us for providing us right information and far away a pond was seen which was believed to be the pond were the epic character Panchali used to take bath during their exile. After our exploration, we stepped down and waited to eat carrot soaked in salt water. Grampi was our next destination and the pace was called locally as Parunthumpara as the rock has a shape of an eagle. There was nothing more to explore there except the deep mist covered valley. A Large ground is seen in the vicinity and we saw many tourists taking pictures, playing, and having fun.
Slowly we realised, our trip was going to an end and although we couldn't cover many places but still had very good time in Kerala. Travelling was just enough to immerse in the scenic mother nature of Kerala. We were so thankful to our guide who was so patient to wait for us at each destination and these places were not in the itinerary but somehow they agreed to take us there. We both bid goodbye to our guide as well as Kerala for presenting indelible moments.