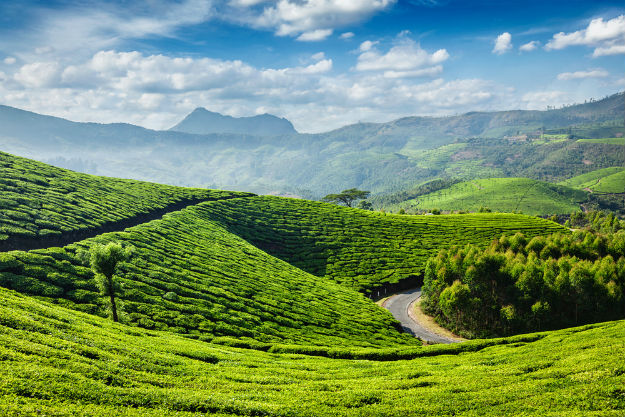 Kerala is one of the most beautiful tourist destinations which attract many tourists throughout the year. There are many variations of the natural beauty in Kerala that will make you fall in love with its charm. The hill stations, backwaters, etc. are some of the reflections of the scenic beauty with which Kerala can welcome you. You will not be disappointed by visiting the place.  Lovely scenarios here are evidence of the peaceful and mesmerizing beauty with which state would entertain its visitors. Plan your trip with either your friends, family or loved ones and explore all these places to visit in Kerala with the best possible Kerala tour packages. Kerala is one of the few destinations that you can visit all alone to relax or with the family to have a splendid and joyful weekend.
Being one of the most sought after tourist states in the country, Kerala is a heaven of unique geographical features that offer unbelievable nature experiences. This beautiful state is a smooth blend of the classic and the contemporary, which holds a wonderful fascinating history, rich culture, unique architecture, and interesting customs. The travel enthusiast gets to discover the sheer magic in God's own country, the land of natural surprises while they come in contact with dreamy cruises in the serene backwaters, sparkling palm-fringed beaches, green-carpeted rolling hills, exotic wildlife sanctuaries, soft gleaming white sands, unending stretches of turquoise blue water, tall palm groves, lush green woods, sprawling plantations, panoramic views of scenic villages, relaxing and soothing ayurvedic massages, dynamic martial art forms, thrilling boat races, wonderful highlights of rural life, surprisingly rich culture and heritage, and much more to offer.
Apart from the usual routine here are some less explored places in Kerala that are less crowded yet fabulous
Ponmudi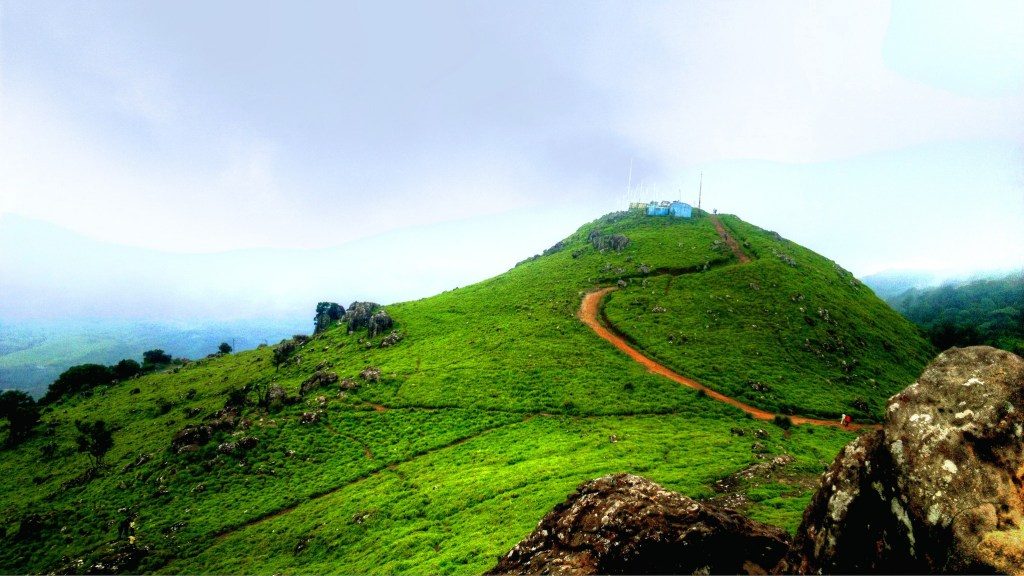 This landscape can be the best choice for you if you are looking to spend your holidays in a not-so-popular tourist place in Kerala. Nestled among the enchanting hills of Western Ghats, It is a beautiful hill station with green environment and narrow pathways.  This tourist destination is ideal to enjoy trekking with small rivulets, eye-catching mountain flowers, and colorful butterflies. The state is developing hill resort in the state, Covered with extensive tea plantations, lush green hills and valleys, and stunning waterfalls. This hilly resort attracts many people who love to enjoy mountain life. The location of Ponmudi is sixty-one kilometers away from Trivandrum. Holidaymakers can enjoy a variety of activities in this beautiful hill station. Mountain climbing or trekking on Agasthayarkoodam can be a memorable experience for them to enjoy. Cottages, hotels and dormitory staying facilities are all available in Ponmudi for travelers who would like to explore the place. Some of the must-visit places in this destination are the Golden Valley, Peppara wildlife sanctuary, and Mini zoo
Nelliyampathy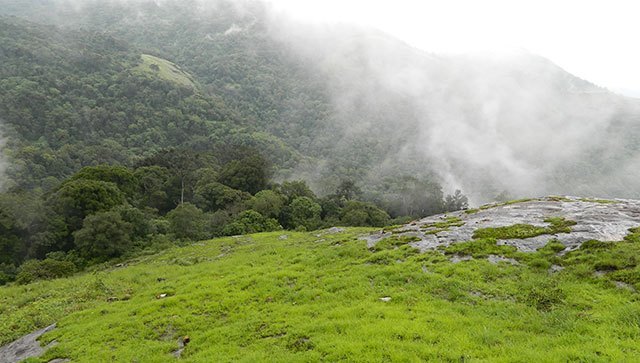 This place is an excellent choice for offbeat holidays in Kerala. Orange cultivation, tea gardens, and bio-farming are the main attraction of this fascinating hill station. Nelliyampathy is located almost 60 kilometers away from Palakkad. Eye-catching hills of this destination with heights that varies from 467 meters to 1572 meters are truly amazing. This astonishing hill station is not only famous for its pristine landscape but also a wide range of thrilling activities. trekking, camping, boating, and tea plantation visit are some interesting activities that each traveler to Nelliyampathy loves to indulge in. The charm of this marvelous tourist destination is definitely a 100-meters high waterfall that enhances its excellence. One of the great feature of this tourist spot is an elegant bungalow built by British which now turned to a resort named as Pagalpandi. Nelliyampathy is truly a delight for you if you are a nature lover or photography enthusiast. Travelers can buy fresh coffee and tea during their trip to this hill station. Nelliyampathy is also famous for good wine and excellent organic items. Some of the tourist attractions near to this destination are Nenmara, Parambikulam wildlife sanctuary, Nelliyampathy hills, Padagiri, Raja's cliff, Palpagandi estate, Malampuzha Gardens, Seetharkundu viewpoint, and Pothundi Reservoir
Anamudi
This beautiful tourist spot is covered with lush evergreen forests in the vast majority. This immaculate forest area is home to many rare animal and plant species. Being a part of the great Western Ghats, Anamudi is one of the most beautiful sightseeing places in Kerala. With a height of more than 2695 meters, this peak turned out to be the highest peak in South India. The Anamudi peak is located in the Eravikulam National Park which houses the largest surviving population of the rare species of Nilgiri Tahr. For wildlife like Asian elephants, Nilgiri Langurs, lion-tailed macaque, and gaurs, this pristine vacation spot is the home to spot a wide range of exotic flora and fauna and to reach the top of Anamudi Peak. Travelers need to undertake trekking, visitors are very well satisfied in trekking at Anamudi because of its outstanding natural beauty. This region is a favorite area for many photo fanatics, adventure enthusiasts and nature lovers. Visiting this less explored destination can be an unforgettable travel experience as the place is fully loaded with unique flora and fauna.  a few very attractive rivers that flow inside the jungle like Periyar River, Vaigai and Thamirabarani are worth exploring. Another highlight of Anamudi is the wide range of rich green trees like teak, and black wood. The blooming of the beautiful Neelakurinji flowers, which occurs only once in every twelve years is a great attraction to visit Anamudi.
Kerala entices travelers with its spectacular scenarios. Tourists who love to enjoy the pristine beauty of nature will be getting addicted to the state. Many tourism projects have been initiated by the state to exhibit this charming land's extraordinary beauty to the world. And also the cheap and best Kerala tour package is a significant component in gaining visitors from all over the world. Besides pristine beauty of nature, Kerala attracts travelers with its revitalizing Ayurveda resorts and wonderful adventure opportunities.
Kerala offers you the top picks to experience the best holiday memories. It is indeed a good choice to assistance to explore the wonderful boon of nature; the god's own country and make your vacation magnificent and memorable. Travel partners like Gogeo Holidays are there to help travelers who wish to explore the scenic beauty of the state. The packages are budget friendly and maximum benefited.  With so many romantic and lovely places Kerala tour packages can be a marvelous experience. Come and enjoy this paradise for a refreshment holiday.