I was eagerly waiting for Friday. It is for six months I have been working in an IT firm. Every weekend is a holiday for us. On all Saturdays and Sundays, I used run to my house ad unwind myself by spending quality time with family and friends. The routine has now become part and parcel in my life. Therefore all Fridays used to be ordinary except the last Friday. I thought of taking a half-day leave from the office. But due to the hectic schedules, I was not able to do so. More than on the computer I was staring at my wristwatch. Somehow I managed to complete my assignment. At that time I had a doubt whether I had packed the special gift which I had purchased the previous day for the special person. I opened my bag and assured that the gift was in it. I again started to concentrate on my assignment. But my mind was wandering in the thoughts of that special person. I know that the word 'special person'; is irritating you. Therefore it is now the right time to break the suspense. It is none other my beloved sisters. My sister is my life. I used to hear everything from her and vice versa. Till her marriage, we were always together. One and a half years ago she married a senior supervisor in Dubai and migrated with him. Even though she visited us twice this time her visit is more special for me. Now she is carrying for seven months and within two months I will officially become an aunt. I was eagerly waiting for that glorious moment. I know she is there in my house and will be there for at least four months. As we all know when we are deviating from our topic someone will be there to bring us to the present condition. Here it was my manager who asked me to submit the assignment within 15 minutes. I somehow completed the work and submitted it to him. He was impressed and that could be read from his face. As he was in a happy mood I asked him whether I can leave the office half an hour earlier. He inquired about the matter and approved my request. I was thrilled and I did not know how to express the joy. I somehow reached home and the moment I saw her I hugged her firmly. We were so happy. I gave her a special gift which I had bought for her. We discussed several topics. She inquired about my office matters and hostel life. I asked her about her life in Dubai. She told that Dubai is a magnificent city. Words are insufficient to express the amusing charm. I expressed my wish for learning Dubai. She agreed to it.
Dubai would be one of the few cities in the world that welcomes new faces every day. Most of the people visit the emirate with a motive of grabbing job opportunities. And others avail of tour packages from various places like Pune, Gujarat, and Punjab to explore the splendid emirate. More than the natural wonders it is the man-made structures that captivate travelers to visit the place again and again. Dubai is the place where one could find prominent structures that is beyond imagination. Till now Dubai has been accredited with numerous world records. The tallest structure of the world called Burj Khalifa is situated in the hearts of Dubai. Standing on its observation decks will provide you an outstanding panoramic view of the surroundings. Near to it, the famous Dubai Fountain is located. The fountain is manually choreographed and marvels at travelers' hearts at night. Dubai Mall, the world's largest shopping mall host more than 1000 shops. It provides special entertainment corners for visitors like multiplex theatres, sports clubs and many more. Over there you relish your favorite email with marine organisms! Isn't it astonishing? How could it be possible I asked her while eating my favorite snickers?  She told me that the ground floor of the mall has been occupied by the Dubai Aquarium. The aquarium shelters more than 10,000 marine organisms and coral reefs of various shapes and colors. To explore the marine world one must rent the glass-bottom boat rides. One whole day is needed to view the mall.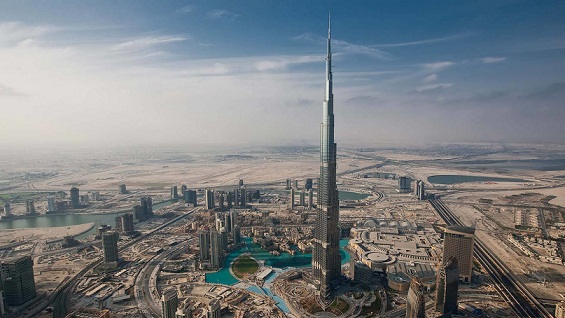 My sister told me that they had once spent a night in an amusing desert. By the evening they reached there and availed of camel rides, 4×4 quad rides and many more. In the night there were entertained by the belly dancers and savored traditional Arab delicacies like Barbeque. She also decorated her hands and feet with henna. The next morning they departed the desert by catching the first rays of sunrise. On Valentine's Day, they had visited two romantic places called Love Lake and Miracle Gardner. Both of these places offered immense opportunities to become closer. Even though both are manicured they provided them immense pleasure and joy. Dubai Miracle garden shelters millions of flowers.  One by one she was unpacking her luggage and suddenly I came across an antique. I asked her where she purchased it. It is from the Dubai shopping festival which annually held. To participate in the festival people from Delhi, Kerala and Coimbatore travel to Dubai by availing tour packages from Dubai Tour Trawell. She continued her description of Dubai. Dubai Frame is the place where you can have a glimpse of the ancient and present Dubai through a long mirror. I inquired her whether Dubai has any amusement park. Yes, she replied, Wild Wadi amusement Park, Bollywood Park and many more.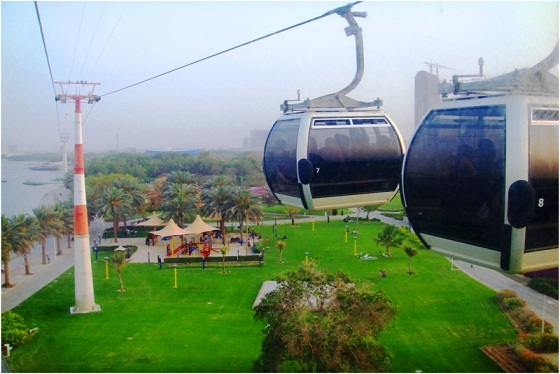 Before she could tell more about Dubai our mother called us for dinner. Only then I realized till then I had not taken a bath. I asked my family to wait for 15 minutes to start dinner. As soon as I reached the dining hall I saw some new plates with spectacular designs. I asked my sister is it form the Dubai shopping festival. She said yes and we both smiled.