Honeymoon is the glorious moment where two extremely distinct minds unite together to start a new life. Married life is not as easy as each individual thinks. To make the married life successful one should completely understand each other and accept them with their limitations and imperfectness. There was a time when couples soon after marriage engaged in their personal matter and found mere time to spend with each other. This resulted in large divorces and many family problems. To avoid such circumstances it is recommended by the experts that couples should plan an exotic tour at least once in a year excluding honeymoon tour. The honeymoon has now become an unavoidable part of every couple's life. Honeymoon is the time when you will be totally free from all kinds of stress and tensions. You can give your valuable time to your better half and understand his or her emotions in their silence. Some say the honeymoon is the occasion where couples bring their heart to their mouths. And it is cent per cent true.
Each individual's desires and taste varies. Therefore an individual can select any place which is affordable and cheapest for them. Some love to explore some hidden places situated in foreign countries whereas some others like to discover the gem in their own nation. When talking about India, the country is abundantly blessed with scenic places that could steal every individual's minds. The 29 states of India compete with each other with their unique features and peculiarities. Let us concentrate on the honeymoon destinations that are popular in Kerala – God's Own Country. Kerala is formed by the cluster of 14 districts and each district surprises travellers with its charming beauty. The most popular tourist destinations in Kerala are Munnar, Thekkady, Kumarakom, Bekal Fort, Palakkad, Wayanad and so on. I think almost all the Indians would be familiar with these destinations and their specialities. Rather than describing these places I would like to introduce something new, a place which is considered as a perfect picnic spot for families and newly married couples. Along with one could see a large number of trekking enthusiasts visiting the place by availing of tour packages. It is none other than the Bhoothathankettu dam. So without wasting your precious time let us stroll the following paragraphs and learn more about it.
Bhoothathankettu Dam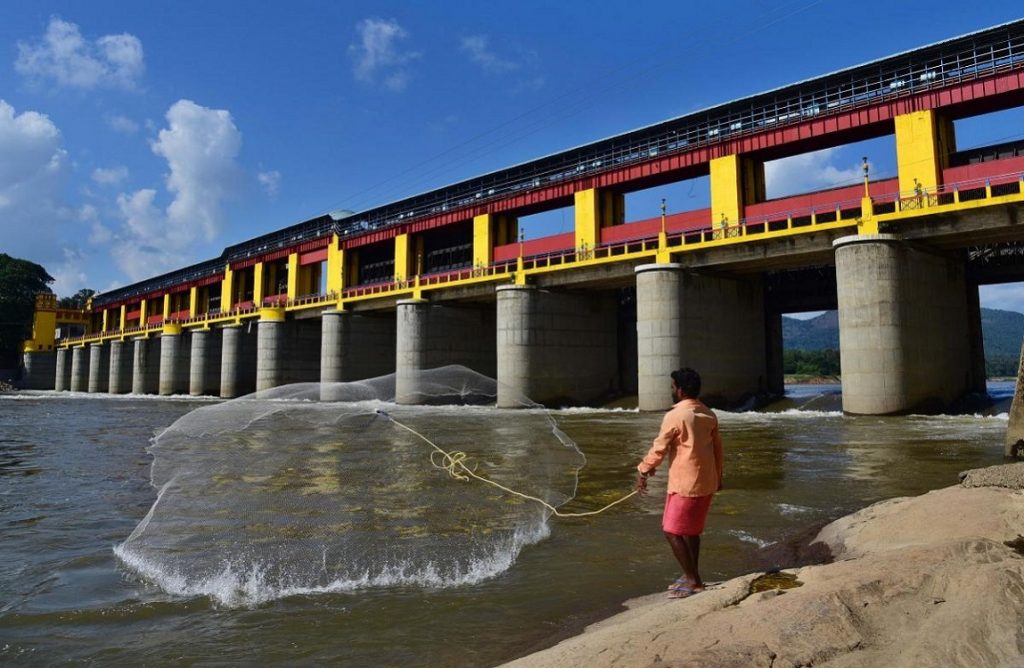 Bhoothathankettu dam is situated in Ernakulum district. If properly saying it is located at a distance of 50 km from Kochi city and 10 km from Kothamangalam. Bhoothathankettu dam is one of the oldest dams in Kerala. There are many stories revolving around the construction of the dam. When you hear the word 'bhoothathankettu' doesn't it sound weird? It is a Malayalam word and it means 'monster's fort'. The dam is constructed on the banks of Periyar River- the largest and longest river in Kerala. The notable attractions of the dam are Bhoothathankettu reservoir, Idamalayar reservoir and Salim Ali bird sanctuary or famously known as Thattekkad bird sanctuary.
Notable Attractions around Bhoothathankettu Dam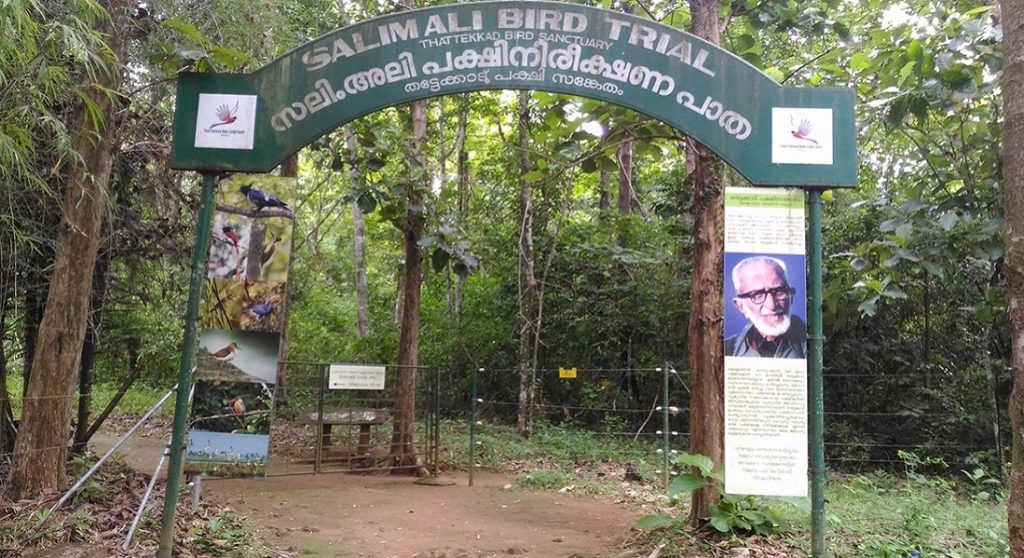 The bird sanctuary is a haven for migratory birds. Dr. Salim Ali took years of effort to build an eye-catching bird sanctuary. The park consists of various kinds of birds. Newly married couples love to stroll in the sanctuary by holding their palms firmly. They consider as one of the special moments to share their thoughts, emotions and dreams about their life. To enjoy the splendid beauty of densely populated forests, newly married people avail treehouse packages situated in the midst of the forest. Spending a night in a treehouse and enjoying the tweets of innocent birds and wild roars of fauna is something praiseworthy. They are lucky enough to catch the first rays of the rising sun. Before staying in the treehouse couples are requested to seek permission from the forest department. Hundreds of newly married couples from Delhi tour to Kerala for celebrating their honeymoon.
Some Mysterious Facts About Bhoothathankettu Dam
As aforementioned, there is a mythological story circling the Bhoothathankettu dam so let us have a glimpse on it. Centuries ago 'bhootham' or commonly called as ghosts or devils wanted to submerge the famous Thrikariyoor temple into the water by constructing dam near the Periyar River. For accomplishing the task they started to roll down the rocks to the narrow portion of the river. Understanding the evil intention of bhoothams the presiding deity of Thrikariyoor temple Lord Shiva decided to defeat them. Lord Shiva was well known that bhoothams are afraid of sunlight and hence he imitated the roosters crying to indicate the arrival of the sun. Hearing the cry of roosters the bhoothams left the place without completing the construction of the dam.
Scientific theory states that two massive floods occurred in the 4th century and 1341caused massive rocks to roll down and this is how the present Bhoothathankettu dam was formed. While traversing the dam one could find a few shreds of evidence that support the mythological story.
Boating and Trekking
Boating and Trekking are widely practised in the Bhoothathankettu premises. To explore the magnificent beauty of the surroundings travellers can select fibre boats or speed boats. Traditional Kettuvallom or houseboats are opted by travellers who come in a large group. While discovering the beauty of the premises travellers can understand the coordination between terrestrial and aquatic organisms. While trekking the mountains people can come across the rare species such as wild boars, gaur, sambar, kingfishers, egrets, deer and many more. On your tour to Bhoothathankettu travellers could also visit the Chelamala Summer Palace of Chola Kings.
By reading the above information I think you would be also interested to visit the place and love to be part of the famous tourist destination. To make your trip hassle-free and comfortable avail of tour packages from Dream Holidays. If you have any concerns regarding their services, don't feel hesitate to communicate with their customer support team at any time. So don't waste your time avail of packages as soon as possible before it expires. To make your trip memorable accompany your friends and family with you.