Do you love to play in the water? If so then obviously you will be a great lover of water sport. From children to adults all the people love to indulge in aqua venture activities. Enthralling games not only rejuvenate one's soul but also to energize one's body. Has anyone thought why all the schools in the world inculcate a sports period in the timetable? It is because only when the body is physically active the brain will enhance its performance. To make the world understand more about the importance of sports, state-wise and country-wise many competitions take place and winners will be rewarded with exciting prizes. Participating in competitions does not mean that one should win always. Some indulge in sport as part of relaxation. One such sport event which is well- renowned in all parts of the world is kayaking. It is largely practised in the shores of Andaman. Hundreds of travellers from various corners of world purchase tour packages to the island at a cheap cost to practise it. Kayaking is a water sport that involves a double-bladed oar and a boat called a kayak. Kayaking is known as versatile water sport activity in the world. The size of kayak varies according to the water bodies and a number of passengers. Many people often get confused between kayaking and canoeing. They both vary in terms of the boat and oars. Kayaking is one of the safest and easiest ways to explore the water life.
Kayaking
Kayaks are actually small and slim boats used for recreational activities in various parts of the world. Kayaking can be practised in any kinds of water bodies such as oceans, streams, backwaters, rivers and so on. Kayaking is mainly practised as a part of leisure activity, fishing, and surfing and also for touring. For leisure kayaks, the kayak will be light weighted but it can withstand all climatic conditions. For leisure purpose, the kayaks will be usually of two cockpits. Tour kayaks or ocean kayaks will generally will larger in size. They constructed in such a manner so that they could accommodate enough food and water because the adventure enthusiasts will be on prolonged trip in exploring the ocean in all aspects. For the fishing purpose, the kayak will be narrow in size and sleek in structure.
Before learning more about the types of kayaking let us have a glimpse of the benefits of practising kayaking.
Kayaking helps to flatten your tummy. While rowing the kayak the occupants are supposed to twist the oars on both the sides require enough physical strength and hence by practising so can help to loosen your muscles.
Everybody thinks that rowing a kayak is only the movement of upper parts of the body. But it is not completely true. Occupants have to steady the position of the kayak by rotating the core for that muscles of the leg should be extremely fit.
Kayaking is another form of aerobic exercise. It requires an immense source of energy. Studies reveal that practising kayaking for at least one hour can release 500 to 700 calories.
Without any limitation, people can practise kayaking in any water bodies.
Kayaking helps individuals to relief from all kinds of stress and tensions.
Kayaking is mainly classified into two sectors
Sit-on-top Kayak
Sit-on-top-kayaks the occupants will be provided with a seat on the top of the surface and will be asked to keep their feet uncovered. The two eye-catching attractions of the sit-on-top kayak are it can automatically drain out unnecessary water from the kayak which is not possible in sit-in-kayaks. Another feature is it allows mobility in all directions.
Sit-in-Kayaks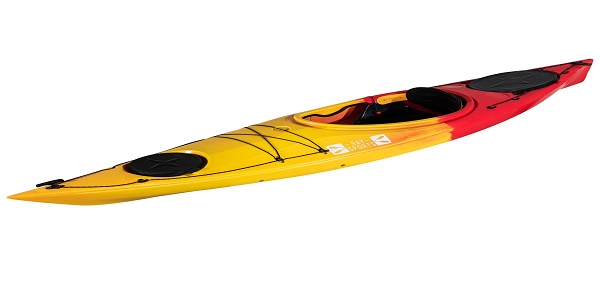 Sit-in-kayaks has a seat enclosed in the kayak and the occupants are supposed to seat inside it. The outstanding benefits of sit-in-kayaks are it provides greater stability and occupants will have more contact with their legs and arms. Another mind-blowing feature is when occupants use sit-on-top kayak there are more chances of being wet but in sit-in kayaks, the occupants are enclosed in the shield and hence will be safeguarded from adverse climatic conditions. Another benefit of sit-in-kayak is they can practise kayaking in any weather conditions which is not possible for sit-on-top kayaking.
Now let us stroll through the different sub-divisions of kayaking.
White Water Kayaks
White water kayaking is considered to be a hazardous form of kayaking. Usually, white water kayaking is not recommended to the beginners. There are mainly four types of white water kayaking. There are playboats, long runners, creek boats, river runners. Play boats are available in 6 feet and longboats in 12 feet.
Recreational Kayaks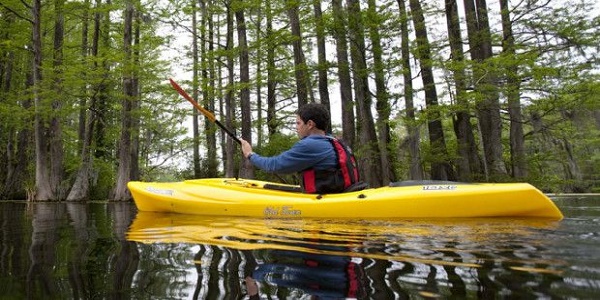 Recreational Kayaks are more preferable for novice adventure enthusiasts. Without any age restriction from a small child until an adult can practise the same. The kayaks are usually 10 feet long. Recreational kayaks are usually for short trips in calm waters.
Inflatable Kayaks
Inflatable kayaks are really friendly kayaks for adventure people. You will have to purchase the kayak only once in your lifetime and whenever you need to practise kayaking, just unfold it and explore the magnificent world.it is light-weighted and easy to carry anywhere needed. Inflatable kayaks are seen both in white water and flat water designs.
Tandem Kayaks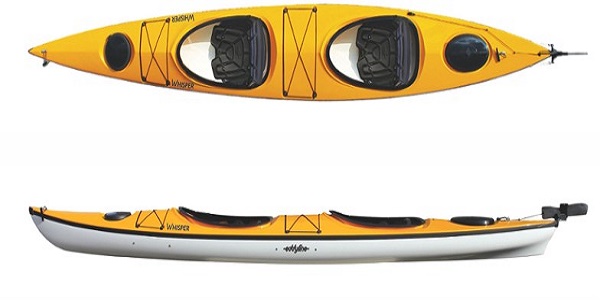 Tandem kayaks are made for beginners to boost their confidence. Unlike recreational kayaking, tandem kayaks are used for the beginners who love to practise the same with their better half, sibling, parents or friends.
It is now clearly understood the benefits of learning kayaking and also its various types. Now let us learn in which all places the activity is widely practised. There are many places such as Australia, California, the United States of America, the United Kingdom, India, Andaman and many more. Before practising the kayaking participants are requested to study thoroughly about kayaking and its techniques. Those who want to learn kayaking and do not initiate for it because of lack of huge money can avail of tour packages from Andaman Tour Travel. They curate packages for the people of Coimbatore, Hyderabad and Punjab. The prominent places in Andaman where one could learn kayaking are Havelock Island, Port Blair, Neil Island and Baratang and Ross Island